current status
unstable hiatus. click for more details.
everyone running this account is dealing with grueling academic work, with the primary account manager(s) in very, very stressful courses. we have even less time than we used to and so it can take us ages to get back to you.
Require coding assistance?
please instead refer to:
please do not bother asking anyone on this account for coding help. you will end up waiting forever.
Reporting an error in a code?
please PM/DM us with a proper, specific subject instead of pointing out the error in a comment. the chances of us seeing your comment is slim; a direct message enables us to more quickly resolve the issue.
---
thank you for your patience and continued support!! we'll be back soon with more bangers, don't you worry :33
hi hi~! this account is chaotically managed by like 12+ people (and i mean TWELVE PLUS; we MANY), collectively known as Max Derco, ACodingPerson, and ACP.
we post funky F2U, P2U, and individually user-tailored/custom TH-exclusive HTML (+ some CSS in the future) layouts here—mostly for fun!! and because we have nothing else to do.
we don't have sign offs because that would kill the mystery :)))
who is currently mostly managing this account?
Who even knows anymore! You can find us
here
in our shared account!
Latest Bulletin
---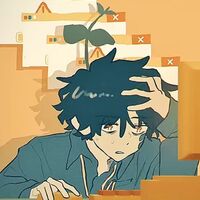 Due to a number of people reporting they cannot access Github, we've decided to move our raw codes from Github to TH tabs! This has been our plan for quite some time, but now we have decided to hasten the process by a smidge as our codes are discovered by more and more people.

This will take quite some time, so please be patient!

If you notice errors in the raw codes, cannot access a tab, or run into any other issue, please let us know immediately via DMs so we can more quickly resolve the problem.

Thank you for all the support! It truly means a lot to us.