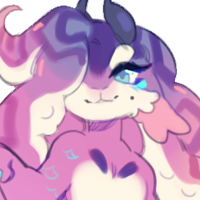 ---
Vincent thinks very fondly of Wyld and is blown away by the oasis symprite's skills in making jewelry, especially by those that were gifted to him. Vincent likes to bring him shells and pearls he could use for his jewels, and the two bonded over coming up with ideas for new jewelry together!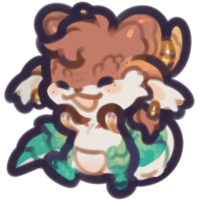 ---
"He's gorgeous... Like the crystal caverns near my oasis and the rare flowers that grow there. Like my succulents I tend to: He's everything to me~ I hope he knows that.."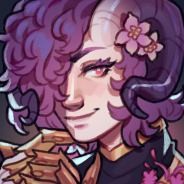 ---
"A beautiful marigold that waltzed into my life as a rival and blossomed into the object of my obsession and eternal partner."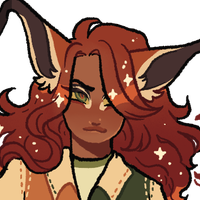 ---
"Sometimes I like to snack on the flowers in his hair! He doesn't seem to like that though...HMPH. I'll just go pick him some more I guess." A spitfire by nature, Solis never seemed to be one to settle down. From traveling town to town, they came across the beautiful bard & instantly saw them as a rival. As their (mostly one-sided rivalry on sol's part) went on, so did something in the feline. It was hard to get themselves to admit they saw something or wanted something more. Now, the half-tabaxi couldn't imagine life without arms to hold them, a sweet floral scent to inhale, & soft tenderness that Vy provides.