nyaar0n
he / him
heyo! i'm aaron/ren and i love my ocs very much. none of them are ufs in this acc, so please don't ask if any of them are. instead, check my adopts acc renren-adoptables.
i only accept offers to roleplay/ship from friends!
WARNING!
---
since this is important to me, i want to mention that if you think harassing others is justified just because of their problematic fictional preferences, please block me. it's not right to harass real human beings over this.
BL, nu carnival, aaside, a3, dreamcatcher (KPOP)
people who shame others' interests
Latest Bulletin
---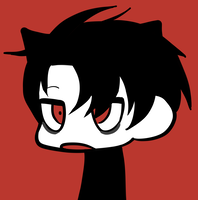 heya! im in the mood to design some adoptables for halloween and id like to get some suggestions on what chara to design :oo i have some ideas already but it'd be great to have more!
Recent Characters & Designs
---