Latest Bulletin
---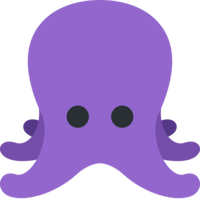 Hiya, welcome to squid's custom HTML shop! Thanks for stopping by.
HTML customs are currently open.
all codes || ko-fi || code thread
information
basics
These commissions are for HTML templates for use on toyhou.se. No physical item will be created or shipped.
All customs will be mobile-responsive. In the rare case that I'm not able to make something mobile responsive, I will let you know & possibly offer a discount.
I will not create custom graphics for your code - if you want specific images as placeholders, please send them to me directly.
At any point before payment is made, I reserve the right to decline the commission without providing a reason.
process
Prices are in USD, and payment will be made through PayPal invoice. I will start working after payment is made in full.
I will update you with WIPs: first screenshots of the code, then a key to a character profile with a live preview.
I'm currently not offering refunds, unless I am unable to complete the commission within 7 business days of payment, not including time spent waiting for you to respond to WIPs and communications. In that case, I will issue a full refund.
The completed code will be sent to you as a .txt file. Please save a copy to your own files, since I may stop hosting my copy of it after a week has passed.
usage
By commissioning me, you agree to follow these Terms of Use when using your custom code.
If you purchased exclusivity rights to your code, you may privately redistribute your commission - e.g. DMing the raw code to a friend is ok, but posting a public bulletin with the raw code is not.
pricing
The minimum price is $15, and increases with the complexity of the code. Below are some example price points, intended to give you a general idea of how much certain types of codes will cost. The final cost will only be decided after you discuss your commission with me. If my commissions are currently open, feel free to DM me a visual mockup and ask how much it would cost, without committing to a commission.
For +30% of the base price, you can buy exclusivity rights to your custom code - i.e. I will not release it as a F2U or P2U code for other users.
$15:
a small, basic code with up to 4 sections. no tabs. can have custom accents, but not full custom colors
$25:
large code with lots of sections, but no tabs and relatively simple styling
small/medium tabless code with a fun gimmick or complex styling, e.g. full custom colors, carefully-positioned images, sticky scrolling elements
small/medium code with a single collapse or up to 3 small tabs
$40+:
large tabless code with a fun gimmick or complex styling, e.g. full custom colors, carefully-positioned images, sticky scrolling elements
any code with 4+ interactive elements (tabs, collapses, carousels, etc.)
$100+??:
outside of TH, I can also create static website templates, using HTML, CSS, and JavaScript!
these are a lot more in-depth and complicated to create than TH templates, so please inquire in DMs for more detail.
ordering
If we already know each other on discord, feel free to DM me there to inquire about code commissions. Otherwise, DM me @ octopi and I will get back to you within 3 days. Do not contact my main account for code commissions.
If my commission status says open, you're also free to contact me to ask questions or get a quote, without committing to a commission.
order form:
Paypal email: the e-mail I should send the invoice to
Type: character profile, user profile, folder directory, world page, etc.
Layout: visual mockup strongly preferred - even a simple sketch is fine. otherwise, describe the layout in as much detail as possible. complex or vague text descriptions may incur extra fees.
Other details: custom colours (hexcode and positioning), style instructions not present in the mockup, links to specific placeholder images you want me to use, etc.
Exclusivity rights: yes/no. remember that this costs extra