---
about
name:
sparrow / irene / rue
birthday:
7 february 99 (aquarius)
location:
nyc / puerto rico
languages:
english + spanish
---
have been said to have an "unhealthy attachment to swashbucklers." currently obsessed with d&d and pirates of the caribbean.
---
friends
links
---
art
i take commissions! sketches are $8, icons $15, lines $18, color $25, and inventories $45.
full commission info
if you don't want to commission me, jordan, kaylee, and james are all great artists.
featured folders
---
featured charas
Latest Bulletin
---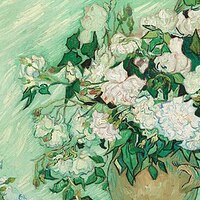 I made a list once before, but that was 11 months ago (!!) and now I have a couple more than before. the [brackets] are translations of the title, if it's in Japanese, cause titles give you a little idea of what it is. (Usually google translate. Don't @ Me.) Most of them I like because they hav elots of options, others the style is so cute that I like it even if it doesn't. Enjoy!
[Also, if you have any others, comment? I don't have toyhouse clout but I do love dollmakers.]
---
Girl Maker

:

 self-explanatory name, it's SO PRETTY !!! the clothes are to die for. it's just gorgeous. it might be my favorite of all

Epic Gamer Maker

: bright, bold, simple style; has blood options (warned for); very inclusive; has LGBT options. It doesn't actually have anything to do with being a gamer it's just cute. Can make girls and guys very well.

コアゲーマーメーカー2 [Epic Gamer Maker 2]

: By the same as Epic Gamer Maker; this time around it's instead of a bust it's a thigh-up dollmaker. Same as the previous one.

aloha! sushicore! アイコンメーカー! [Icon Maker!]

: a SUPER cute one!! the style is very simplified, big head big eyes etc, and with bright although not oversaturated colors! LOTS of hair options, cool hand options. Makes good girls, but it can also make guys!

♡ poicon maker ♡: very soft, rounded colors; makes girls a lot better than guys, nice hair textures, lots of soft colors. LGBT options!  Makes better girls than guys, in typical picrew fashion, but anything is possible.

girl maker!!

: this one is the picrew that has made the most me-looking avatar ever and i dunno why. Very cute, soft style, some LGBT options. It isn't a huge picrew with a lot of options, but the options it does have are pretty cute and diverse.

Maker-Inator 2.0

: Super cute, nice art style, LOTS of hair options, diverse skin tone options (many natural + one white and one gray), fun LGBT options, I also like that you can make them hold an ice cream cone lol. You can super easily make dudes on it, perhaps the most easily out of most of these picres except for the 5eyed one.

(SAGR)AVI CREATOR • アイコンメーカー: a wonderfully diverse one! i really like all the noses. lots of skin tones, LOTS of hair options. it's very cute, gender-neutral pretty much too
角&耳っこメーカー [Horn & Ears Maker]: chibi watercolor style; lots of options!!!!; good option if your ocs aren't modern; falls a little short on skin tones; has, as the title says, lots of horn & ear options (to make angels, mermaids, demons, kemonomimis, etc) and also has wings
5EYED Image Maker: rounded, light-lined style; lots of options; lots of skintones; has two body types!! it's really cute
makowka oc maker

: uses very soft colors, has cool hair and clothes options, it's a very sweet looking style, and has LGBT options

gay generator (アイコンメーカー)

: it's very simple, cute, and honestly just so adorable. The clothing options are my jam, and it has a lot of skintones. It's got LGBT options but I'm sure you guessed that by the name.

adrisona maker

: really cute!! it's called adrisona bc the maker is adri. has lots of skin colors, also LGBT options!

astrolava's character creator!

: very adorable, lots of options, THE CLOTHES ARE SO 80S AND TO DIE FOR.

❤️Dollmaker❤️:  i know the artist! cartoony, cute style; has blood options (warned for), lots of clothes options, it's really adorable and good
slimosine's icon creator!: cutesy, simple style; adorable; lots of nose options; lots of skintones; very inclusive; has LGBT options
Icon Maker: soft, sketchy style; doesn't have a lot of options but the options are cute; has LGBT options
元気ゴリゴリ🦍 [Cheerful (?)]: super cute! it makes 2 characters at once, i used it to make gijinkas of my animal crossing villagers lol. It's very cute, very chibi, has a surprising amount of hair and clothes options for having to balance everything out with two characters at once!

ワンダー☆めーかー [Wonder ☆ Maker]: cutesy, chibi style; very adorable; only 2 natural skin tones + red, blue, and white
おでかけしよーかー  [Let's Go Out]:  rounded graphic simplistic style; very cute; a little lacking in natural skin tones, but lots of unnatural ones; very modern clothes and a lot of them
amiiraux's Chaotic Gay Maker: sketchy pencil style, i really love the aesthetics and muted colors of it; has LGBT options

 gay time 2: electric boogaloo: just like the one above and by the same person, but a bust rather than a close up. also has more options i think! it's cute
Sqwidsona: cute simple style, has lots of options!! nice colors. has LGBT options too!
Kavren Character Creator: very nice rounded style, simple! lgbt options, and it has tiefling options! it's very modern-fantasy.
エリーのメーカー (Erie maker): really clean, simple, and rounded cute style! has LGBT options, very pastelly and adorable.
icon time

: it's simple; has 6 skin tones; lots of hairs; the clothes options are a++; the style is slightly sketchy

とびはねメーカー [Jumping Maker]

: it's ADORABLE. you make a little jumping person. it's full body

🍌GORILLA_ART🍌: classic anime style; very cute; lots of very fine tuned options; LOTS and LOTS of hair choices; not as many skin tones
ぱっつんが無限に出てくる [patches come out indefinitely?]

: it's pretty adorable, limited skin tones and hair options though, it's just adorable

中性的な子メーカー [Androgynous Child Maker]: cute style; very good for making vampires; kind of gothic aesthetic; lots of hair options, only 3 skin tones
fashion maker (ファッションメーカー)

: this one is super simple and cute, and it makes a fullbody lil person.

mouse maker

: you make a mouse. it's cute

 BBYMAZZ Mirror Selfie アイコンメーカー: hot girl summer maker. MANY options. but mostly Girl options.
hello welcome to hell: this one is sweet but the skin tones are glitched out as of jun 21, so there's only option 'light' and option 'dark'. very sweet style tho 
ゆるいにんげんメーカー [loose carrot maker]

: i haven't used this one very much but it is very beautiful. it's a very beautiful lineless style and very alice in wonderland-y (i assume that's the title name reason lol). There's only one skintone, but it's a fun one to mess around with or I guess if all your ocs are girls who have light skin and straight hair, maybe this is the one for you, lol.
Recent Characters & Designs
---