SOLAR-PRINCE
|
 DeviantArt
|
Twitter
|
| 
Art Fight
|
Alt TH
 |
Aaron | Male | 25
October 22nd
Nekoehh ♡


I try to keep my character's reference sheet as the first image in their gallery. 

If looking to own any of my characters, please go here:
Sell+Trade Journal
Latest Bulletin
---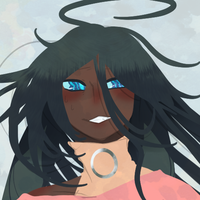 Hello hello!!
In the links below are characters I have up for trade and am willing to accept art for!
Feel free to comment on this bulliten, send me a note / chat on DA, or DM me here on TH!
Please list who you're interested in, what type of character you work best with, how many pieces of art + type of art with examples, and a rough time estimate upon completion! 
Ex, "Interested in Pennie, work best with Ferals, Anthros, and Humanoids, willing to offer two half bodies that will take me about two weeks. Here's my recent work:"
Time will not influence anything, you can put six months and I'd be chill. Mostly there to let me know when I should expect your beautiful work in my inbox!
Also let me know if you're interested in doing customs and we can work something out; they would be myos of some of my species slots or alt forms of my current characters.

Will mark the character with a pend date once I have sent my characters to you for you to draw!
Also willing to accept their USD prices, if you'd rather purchase them, usually listed on their profile page or in their name. 
While there are other characters UFO, only these are ones I'm willing to trade for art!
Thank you!
Check out my partner's UFT here!!
https://toyhou.se/~forums/13.adoption-center/230993