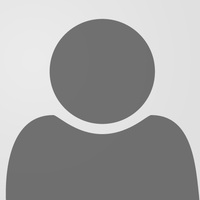 I am gonna try making this short but also clear my name and for the record say that I do not support the actions of Phazed / miles

I had to take some extra time to finally break out of that friendship but I can finally say that I have ended my friendship with him. He is no longer in my life and I have gotten a lot of help from the
phazedcallout account with all of this.

When I first got the news I was devestated and I did not know how to react and because I still had a lot of pending stuff for him I couldnt' just break the friendship immidently when I got the news.
also after being friends for someone for so long where they techniclly became your best friend it becomes hard to relize that the person is actually not so nice and that you might just be putting excuses for them.
I am not gonna be to open about my expirences because I don't feel like I want to.  But the biggest thing that happend during the year we were friends was that he would constantly tell me who and who not to be friends with and who I should and should not trust. He would also be very needy and a bit guilt trippy, as well as gaslighting me to what I should believe and sometimes being very intimidating and scary to me. He always wanted me to see him as this light in the night type of guy and I did believe him because he was at the time such a big person with a lot of surroundings. He is the origianl reason why I kept account jumping becuase he made me feel like I would get called out for the smallest reasns and he made me feel very scared of the world around me. He was my protector and when I relized that he wasnt what he was making himself up to be it crushed me and I handled the situation really poorly and I am very sorry to any of the victims that I hurt by the way I reacted to all of this. But i can finally, and freely say that

Miles, you scared me, you hurt me and you made me lose so many oppertunities and friends. You made me doubt so many people and you made me feel like I only needed ot have you. You talked shit about my friends and about others when you where the person who was shitty. You are a disgusting person and I can't believe I tried to make excuses for you when in reality you are just a shitty person.  


you made me feel like my stuff wasnt worth shit and you made me feel like I had to do so much to own you're respect. You exploited me and thoguht I was just always gonna be there, and I am done. You mean nothing to me anymore.
you knew the stuff I went through and it felt like you took advantage of that. and for so many others you treated us like we were below you.

I do not know what else to say as this is all still so scary to me and I just wanted to get my word out, I may or may not in the future write a testomony thats a bit more in depth and has a bit more solidity to it. but for now this is all I can muster.

if you wanna read more about this situation since it honestly deserves more attention considering how big miles was in this community. please read the call out in full
https://toyhou.se/~bulletins/779700.psa-phazed-phazedd-phazebutt

I am currently resigining on a different account with a whole new idenity and everything. because I wanna move on from the past. I did not move my accounts to try to "hide" myself.
If i do something wrong or if i follow someone bad please feel free to let me know.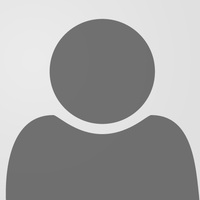 I am not active here anymore, but I still see a lot of people mistreating my TOS and shit. if you have any design questions regarding my designs marked as "stjernsken" please just DM me on my acc scissor . please read my TOS and respect me. Do not edit my art without my permission, dont trade stuff to blacklisted users and just… please be mindful. just bc I left this account doesnt mean I dont keep an eye on my designs. I just dont do it often enough I guess.
anyways logging off again. bye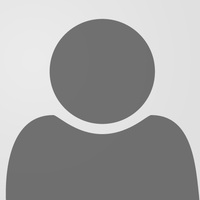 THIS IS STILL A HEAVY WORK IN THE PROGRESS ! 
PAYMENT
▸ALL MY PRICES ARE LISTED IN USD ($) (NO CRYPTOCURRENCIES)

▸ PAYMENT IS TO BE MADE AFTER SKETCH IS COMPLETED
THROUGH PAYPAL INVOICE ONLY!

▸ REFUNDS ARE NOT ALLOWED - BUT CAN BE NEGOTIABLE
UNLESS I CAN'T FINISH YOUR COMMISSION!

▸ COMMERCIAL USAGE IS TO BE DISCUSSED. IT WILL COST 1X AMOUNT OF  THE COMMISSION CHOICE
EXAMPLE 1X CHIBI 40$ WITH COMMERCIAL USAGE WOULD BE 80$ 
GENERAL TOS
▸ YOU MAY NOT RESELL ANY COMMISSION(S) RECEIVED FROM ME WITH A NON FUNGIBLE TOKEN (NFT) OR THROUGH ANY FORM OF CRYPTOCURRENCY!

▸I HAVE ALL RIGHTS TO DECLINE YOUR COMMISSION REQUEST IF IM UNFIT TO WORK WITH IT!

▸I DO NOT ALWAYS WORK ON MY WORK QUEUE IN ORDER. 
USUALLY THE ORDER GOES FROM - GENERAL COMMISSIONS - CUSTOMS - OTHER

▸I WILL KEEP YOU UPDATED WITH YOUR COMMISSION, AND LET YOU KNOW IF THERE IS ANY DELAYS!

▸ COMMISSIONS WILL BE COMPLETED
WITHIN 1-6 MONTHS MAXIMUM - I GOT A LOT GOING ON SO IF YOU CANT WAIT PLEASE DON'T COMMISSION ME!
PERMISSION & RIGHTS
▸ REGULAR COMMISSIONS ARE FOR PERSONAL USE ONLY

▸ DO NOT CLAIM MY ART AS YOUR OWN, YOU MAY POST IT WITH PROPER CREDIT!

▸DO NOT EDIT MY ART WITHOUT MY PERMISSION. AND DO NOT REMOVE MY WATERMARK!
▸ YOU MAY USE THE COMMISSION YOU GOT FOR BANNERS, PROFILE PICTURES, PAGE DOLLS ETC. BUT CREDIT IS REQUIRED!
THE PROCESS - HOW TO ORDER?
▸ WHEN CONTACTING ME YOU SHOULD INCLUDE THIS FORM

TYPE OF COMMISSION:
OC / OCS:
POSE AND EXPRESSION:
ANY DETAILS?:
PAYPAL:

▸ ONCE SKETCH IS FINISHED ILL SEND IT IN FOR APPROVAL WHEN APPROVED AND I RECIVED FULL PAYMENTS I WILL CONTINUE ON THE PEICE

▸ONCE YOU RECIVE YOUR FULL COMMISSION I WILL MAKE UP 1-2 MINOR EDITS TO THE PIECE
IF YOU WANT ANY EDITS LIKE CHANGING SHADING COLOR OR CHANGING BIG ASPECTS OF THE PEICE IT WILL COST YOU 10$

(ANY MISTAKES ON MY PART WILL BE FIXED WITHOUT QUESTION)

▸ONCE YOU RECIVE YOUR FULL COMMISSION I WILL SEND IT TO YOU VIA THE PLATFORM WE DISCUSS ON TO MAKE SURE ITS PERFECT THEN EMAIL THE FULL IMAGE TO REQUESTED EMAIL!

COMMISSION PASSWORD: CHICKENNUGGETS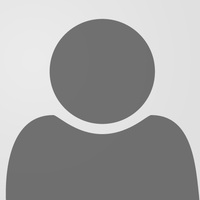 Please be sure to read through all my TOS before buying or getting one of my designs! 

last time updated: 2021 
By owning one of my designs (obtained via trade, swap, sale, and any other form of exchange) you agree to these terms and have the responsability to follow and respect them! 

If you think you can't follow them, please, don't purchase designs made by me. these rules apply to all designs, be them new (created after the bulletin) or old (created before the bulletin).
🌈OWNERSHIP AND GENERAL RULES
   ▸ you are not allowed to edit my art without my permission
   ▸ Crediting stjernsken as the design creator is mandatory

        ▸ unless stated otherwise, the ocs I sell personally that has art by me, has NO indivudal value / no value at all. I calculate all the art I  make + other values when I sell a charecter.
   ▸ Under no circumstances are you allowed to apply your own selling rules on one of my designs. My designs follow my TOS and     blacklist no-one elses!
   ▸ Do not steal, copy, recolor, clone, or heavily reference any of my designs or my art
   ▸ DO not claim my designs / art as your own, if you repost them anywhere other then toyhouse, credit to me is required!
   ▸ YOU MUST HAVE A TOYHOUSE to own my designs! Always credit "stjernsken" as the original creator. If you / other don't have a       toyhouse, I am more then willing to give you a invite code!
           ▸ if you own any of my designs DO NOT delete the original toyhouse profile. You can private it, edit it and do whatever you want       with it. But do not delete it without letting me know first! 
🌈EDITING AND TWEAKS 
   ▸ Any edit to my designs is fine (be it gender, name, colors, markings, clothing, age, backstory) as long as the design is still                  recognizable
   ▸ Twin / clone characters (same or minimally different design, mirrored design, etc) must be owned by the same person, and also be sold together as one!

   ▸ you are not allowed to edit my art without my permission

🌈SELLING AND TRADING 
           ▸ YOU MAY NOT RESELL ANY OF MY DESIGNS  WITH A NON FUNGIBLE TOKEN (NFT) OR THROUGH ANY FORM OF                 CRYPTOCURRENCY! (this includes amino coins, dA points or any other online currency!)
   ▸ A character can not be sold or traded for more than its worth ( only expection is if person willingly offers a higher amount to get the design )
   ▸  I DO NOT DO ACCEPT VOUCHERS ON MY DESIGNS EVEN IF THERE NOT OWNED BY ME. only expection is if you CONTACT     me, the designer before a voucher takes place.
   ▸ If gifted or traded they are void of all value (aka. you can't sell them for money, but can trade for art or characters )
   ▸ if selling my designs you count the Original worth ( the price the design was sold under )  + commissioned artwork or artwork that  was worth money in general. 
as for adding personal art value to a design you want to sell. Think of it as "would I sell this as a commission?" "how much time did this art work take me?" if the artwork took you several hours and is something you'd generlly sell then go on, add it as value. but if its something like a shitpost sketch or something you did under 10 minutes I will not accept it as personal added value!
DO not take this as an excuse to up the price of my designs to a ridicioulous amount. 
🌈RULE BREAKING AND BLACKLIST 
   ▸ Willingly breaking any of the rules will cause you to be blacklisted, meaning you will not be able to get any more designs by me
   ▸ you are not allowed to sell, trade, gift my designs to the people on my blacklist

(note do not harass anyone on my blacklist. they are simply here so you know who to not trade / sell  my designs to. nither do NOT offer me designs from these people )
PERSONAL BLACKLIST - 

@ / Flooon / Knafu  
@ /  plurpuppy 
@ / Bingoisdying ( and there species )
@ / the CS chicups  ( please don't offer me stuff from chicups! )
@ / kvinny ( breaking TOS )
GENERAL BLACKLIST - 
@ / Atom