WELCOME TO THE SUNSHINE, DON'T BE AFRAID!


i don't use toyhouse super frequenty, so please check out my other haunts if you need me!
other places you can find me
__________
technØ
__________
34 . agender/enby . ace . grey aro . transmasc (T started 8/10/2019)
i have physical and mental health stuff going on that effect on my ability to respond in a timely manner.
please be patient and understanding with me if i take a while to respond to something or if i'm unable to respond at all.


Commissions: open via ko-fi, FA journals, and private requests!
Trades: generally open, please ask!


i have been active in these furry and related fandom types of spaces for about 20 years. i have gone by techno procyon in most.
i have also previously been known as myrmecophage, anteatr, beepy, myrslok, indrikisxiii, roboc**n, and other things.
I am not the person I used to be. I learned, and am still learning, how to be a better person, and I am truly sorry for anyone that I hurt. I will endeavor to improve further every day.

THIS IS A SAFE SPACE.


Latest Bulletin
---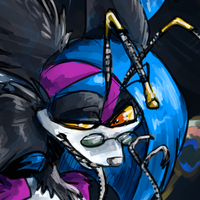 I have listed some of my old one-off designs for sale. They don't have set prices. Offer whatever you think is fair if you want somebody!

ONLY the characters in the "FOR SALE" folder are available!

you can see them HERE

thanks!

Recent Characters & Designs
---