Ticklerust
18+ 
hehe hoho
I don't bite! chomp
My instagram is :https://www.instagram.com/ticklerust/ -- where I post a good majority of my sketches and art.
i'm very sarcastic, so if you do a double take on something i've written and go, "wow, this person must be an utter and total doofus", you're right, i am an utter and total doofus.
--
I'm a huge fan of:
- Death Note
- FF 7
- Pandora Hearts
- Obey Me
- Alice in the Country of Hearts [My very first introduction to animanga.]
--
I like to play the forum games, but I'm just... not very good at writing lengthy prose.  D:  If you receive a response from me and you aren't happy, let me know. I'll try to correct it. :)
"Use the sunshine to describe the darkness."
Latest Bulletin
---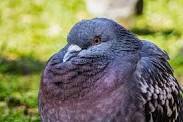 Hello hello! I am pleased to announce that my Webtoon, HAPPYLAW, will be released [very] soon on LINE WEBTOON! 
The estimated release, currently, is sometime in December, though if I'm swamped with finals, we'll shoot for sometime in January. :)
Stay tuned for updates -- and thank you so very much for subscribing to me! ;_;