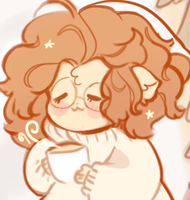 a D O P T   R U L E S
Adopts are nonrefundable.

But reselling through the forums or links is ok!

Seller may refuse to sell for any reason they see fit.

Adopts are CLOSED SPECIES. You may not make your own unless in a event or given direct permission.

Small edits to adopts are allowed. Major changes such as species change or overall design are not allowed. The adopt must still be recognizable   after edits.

Poofylion still reserve some rights to the design.

One must wait a two week period before reselling.

Adopts listed as "First Timers Only" mean that people who do not have a adopt are the only ones that can purchase.

When reselling you may not resell for more than what you have paid, UNLESS your adopt has extra art.

Trades are allowed & encouraged!

There isn't really a rule on hoarding adopts, we just ask that you are considerate when it comes to giving other people chances.

Adopt traits can affect the price of a adopt.

You do not have to follow the adopt's lore/backstories!

Anyone caught breaking the rules will first have a warning. Then after that will be banned from purchasing adopts and participating in the group.

All adopts are PURCHASED with USD ($).

No Holds on flat rate adopts. All payments are upfront through Paypal.

Please only one adopt per person when batches are posted. Anyone caught hoarding entire posted batches will be warned then barred from adopts.

Patrons get a 15% discount on any adopts! You must state before the transaction is completed that you are a patron.



Thank you so much!
layout code @ lowkeywicked