🔵🛫 [OPEN] Circlejourney's code customs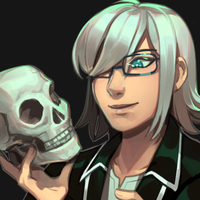 Circlejourney's code customs
Ever wanted a code by me that's made perfectly to your specifications? Now you can get one! Do take a look at these examples of my work and click the images to view the original page. Feel free to PM me if you'd like a custom!
•••●◆◈◆●•••
Prices
Feature or widget
Example: Tag guide, folder code, update to existing profile, custom changes to my code freebies
$15
Single page
Example: User or character profile
$25
+ 1 tab or 1 column
$5+
depends on complexity
Ordering
PM me
or email me at
[email protected]
with this info:
The code's purpose and style/aesthetic
List of desired sections and components
Mockup, or website with a similar layout (if available)
I will send you an invoice for the full commission price. You may pay at any time. I will send you WIPs at three stages (at least), where you can give me pointers for changes:
Preliminary mockup (plain boxes with placeholder text)
Filled (colour theme, images and icons added)
Finalisation stage
I may send more minor WIPs if a great amount of fine-tuning is required. You will receive the full code once you are satisfied and the invoice has been paid.
Hi! I am interested but wanna ask something first
Would asking for a custom character profile to be mobile friendly cost extra? And if so could you provide an estimate?
It bugs me when a code looks nice on a browser but has overlapping text and such on mobile 😔
Pinkcanine it wouldn't cost more, I usually make all my customs mobile-adaptive by default! I'll DM you with more details, thanks for the interest!
I need help fixing a code. It's simple but I can't fix it no matter what I do. How much would it cost to get this code fixed? It says it's a custom but It's actually a gift for my friend. It's my first Time coding but I'm stressing.https://pastebin.com/yqtRhCq6
i would buy one but i do not have moeny cause no one buys my art,i would code it but i do not know how, and i tried looking at you free stuff and i was still confused, i tried using your toyhouse coding thing and im confused on that
BUT im defiantly subscribing