🔵🛫 [OPEN] Circlejourney's code customs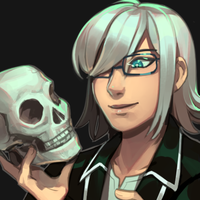 Circlejourney's code customs
Ever wanted a code by me that's made perfectly to your specifications? Now you can get one! Do take a look at these examples of my work and click the images to view the original page. Feel free to PM me if you'd like a custom! (I will be open until mid-May, possibly longer.)
•••●◆◈◆●•••
Prices
Feature or widget
Example: Tag guide, folder code, update to existing profile
$15
Single page
Example: User or character profile
$25
Ordering
PM me
or email me at
[email protected]
with this info:
The code's purpose and style/aesthetic
List of desired sections and components
Mockup, or website with a similar layout (if available)
I will send you an invoice for the full commission price. You may pay at any time. I will send you WIPs at three stages (at least), where you can give me pointers for changes:
Preliminary mockup (plain boxes with placeholder text)
Filled (colour theme, images and icons added)
Finalisation stage
I may send more minor WIPs if a great amount of fine-tuning is required. You will receive the full code once you are satisfied and the invoice has been paid.