Discord Rules and Request Information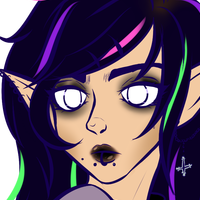 Discord Rules
I made a Nunuke discord server and if you are interested in joining please pm Guppie-vibes for the join link. 

Trolling, hate, trying to stir drama, known scammers are not welcomed  in the species nor in the Discord server! The join link is not public to  keep joining monitored and the place safe. The rules of the server are  also written in the server itself but here are some must knows:


You can join if you own at least 1 Nunuke (or Nunuke hybrid ) OR if you plan to get one in the near future. 
Not Allowed: 
Joining with mule accounts 


Trolling /Thowing shade at others / Being salty if you not won on a raffle /drama in general


Sharing too much information about your private life. / Flirting with members. This is not Tinder. 


Asking for free stuff from the members or me. / Complain about the prices of mine of my guest artist's.


Asking for co-admin rights (not looking)


No roleplaying please.



What is Allowed:

NSFW only at the NSFW part where minors not allowed to join. The NSFW server has a list of contents which may NOT be posted and must be  respected.


I do Discord members only raffles and also have a "Common" trait only  available for discord members exclusively. You may also snatch Discord  member only requests if offered by members which sometimes tend to  happen.

 
Share information about your Nunuke OCs /Ask about the species / Interact with other Nunuke owners


Bring up suggestions about future events /plans /adoptable aesthetics ideas etc. I am all ears to hear what you have in mind!