[ᴏᴘᴇɴ]:: Cheap Sketch Commissions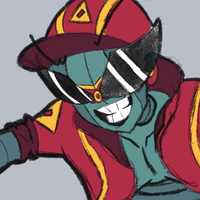 Sketches
Details
Rules
No refunds when I've already started on the commission.
You may use the art however you please, but credit me when possible!
If commissioning NSFW, do not force me to do anything I' not confortable doing.
The art will be done between 1 and 3 days.
Only 2 orders per person.
Strengths
Humanoids, either masculine and feminine bodies.
Scalies (dragons, reptiles, sharks, etc).
Mild NSFW / Suggestive artwork.
Mild / Pastel gore, body horror
Armours / Robots / Androids (NOT Mechas)
Won't Draw
Furries (canines and felines), ferals, ponies, mechas.
Explicit NSFW / gore, fetish / hate art.
Complex backgrounds / scenery (only flat or faded backgrounds).
Order
To purchase a commission, comment or send a PM with the commission form shown down below. After doing so, I'll send you a PM confirming your ordes so you can pay upfront. After I've received the payment, I'll start the commission! I will only accept USD via PayPal.


WAITING LIST
Form
Images of the OC: (No description only OCs)

Comm type: (Head/Half/Full - Basic/Colored)

Pose/Emotion References: (Image references are better, but a simple decription is OK too)

Extras: (Put here any extra info or drawing notes)
HTML by Eggy