Psyraps (derived from psychoraptor, but sometimes also called psyraptors) are an open species able to shift between an anthro form and a monster form. They were first debuted in 2005 via deviantart. You do not need to ask permission to create an OC or make/sell adoptables. It is optional but encouraged to have them registered with the OPR. Feel free to submit both psyrap and psybrid OCs and adopts to this World.
Latest Bulletin
---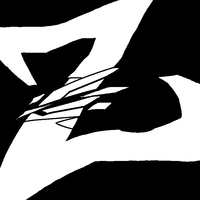 >>link to current psyrap masterlist<<
The OPR has been improved, any previously registered psyraps now have new (shorter) IDs. Lmk if any corrections or updates need to be made on your entry.
The following only applies to unregistered psychoraptors. Although it is not mandatory, I personally encourage everyone to register their creations!

To officially register your psyrap, please make a comment here with the following information:
-provide link to their TH or similar source.
-lmk if they are purebred or mixed aka psybrid (it is NOT important to be able to specify what they are mixed with.)
-you may have the link changed or removed at any time upon request.
optional infos (they can be added any time after):
status, variant, gender emoji, do they have powers, aggression level, does their lore require cw, moral alignment

>>link to current psyrap masterlist<<