Time-Clouds
This is a SEMI-OPEN species.
Updates:
15/04/21: The species is STILL open! Anyone inside the discord or ToyHou.se world can make their own common Time-Cloud! Please make sure to read the rules and what information is avalible. To get your Time-Cloud added to the masterlist make sure to look at the bulletin below!!
28/12/20: The species is now open! You can create a common Time-Cloud! Please read the rules and all the avalible information to make sure they're valid!
Code by AviCode
Latest Bulletin
---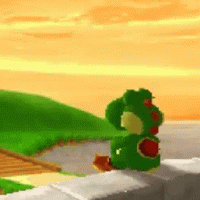 Why are you doing this?
The masterlist is here so we can see how many Time-Clouds exist and keep track of them all. The masterlist is where all the offical Time-Clouds go so if one doesn't have an entry, they're not official. 
The masterlist is on it's own site and on Discord, I can't do it here on ToyHou.se but you can see the masterlist on it's main site or in the discord server. Both are available here: https://linktr.ee/LeionoriiSpecies

Requirements:
Art:
Please supply an image that has no background and is at least 300x300 pixels.
Fill in the following form:
Current Owner: (This should be you.)
Owner Log: (Who has owned them before you?)
Method: (How was the Time-Cloud originally received?)
Designer: (Who designed the Time-Cloud?)
Artwork: (Who drew them?)
Type: Rarity and ability (Past, present, future.)
Subspecies: Cat (Unless they were a special adoptable or you've used an item.)
Traits: (What traits did you use? Use the rarity emojis and list rare traits and uncommon traits. If they only have common traits skip this step.)