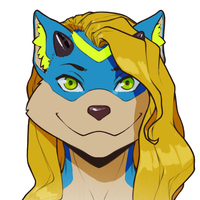 Basic Info
---
Full Name:

Plasmite Altros Tauren

Species:

Vulkoriian & Draykonna mix

Height / Weight:

5ft 5in / 155 -162 lbs

Marital Status:

Married (open relationship)
Profile
---
Important Notes
Both Vulkoriian & Draykonna ( Father & mother 's species respectively) are alien species that i've created an named.
About the Vulkorii(an) race: (in development)
About the Draykonna race /tribes : (still being worked on)
Draykonna are a warrior race of Amazonian Females with bear and dragon like features across the whole body. It is a heavly Dominant Matriarchal society,as males tend to be smaller and less suited for combat situations. However, there have been many times where males have been given exception into the ranks of their large female counterparts.
While females are the hunters, leaders, and providers, the males take on the role of home care and "stress and tension" releas for their mates/ tribe.
These beings can eat several times their own weight in a single day ( though this needs to be recorded)
" V " shaped head marking does not always have to be visible
"v" mark goes all the way to the back of the head like avatar aang(yes even under all the blonde hair)


Twin brother -" Mike  "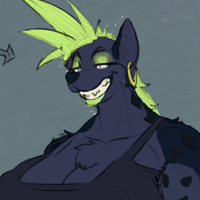 His Queen/love
pizza
games
anime
being kinky (but can be shy about it )
drawing, creating, building
salmon & sushi
Dislikes: 
pickels
entitled behavior
messy home / room
loud surprise noises