Profile
---
Name
VICKYloid (ヴィッキロイド)
Gender
Female
Age
16 years old
Release Date/Birthday
8th March (2016)
Height
5' 5'' (165 cm)
Weight
58 kg
Voice range
C4~G#4
Voicer/Creator
xAinexv
VICKYloid is an UTAU (a virtual singer) made by xAinexv, known also as Taika. Her item is a stick. She has a younger brother- Ƨamuel. Her favourite color is a violet. For now, she already has 8 voicebanks and in this 6 japanese and 2 spanish, 5 CVs and 3 VCVs, 3 Appends and 5 normals.
Secretly she is a great fan of vocaloid (especially she loves Hatsune Miku!). She is a little bit reckless and silly, but you can't get bored with her! She is very sensitive, she cries on most of sad movies or songs.
"みんなが私の音楽を楽しんでもらいたい~! それら幸せになれば、私も幸せになるでしょう!"
All vocaloids
Violet shining elements
Candies
Singing for others
Sea
Elviré
Broccoli
Cleaning up her room
Maths
Global pollution
She usually wears a white shirt without sleeves, tied with a purple ribbon, black shorts with purple elements, black gloves, black stocking and white shoes. She also has belts hung on her shoulders. She always brush her hair from the side into a small pony. In Append Power appearance, she wears bra made of metal (she has an exposed stomach), short black skirt, long black and white shoes with pink and blue elements, black gloves without fingers. He has slightly longer hair than in normal appearance.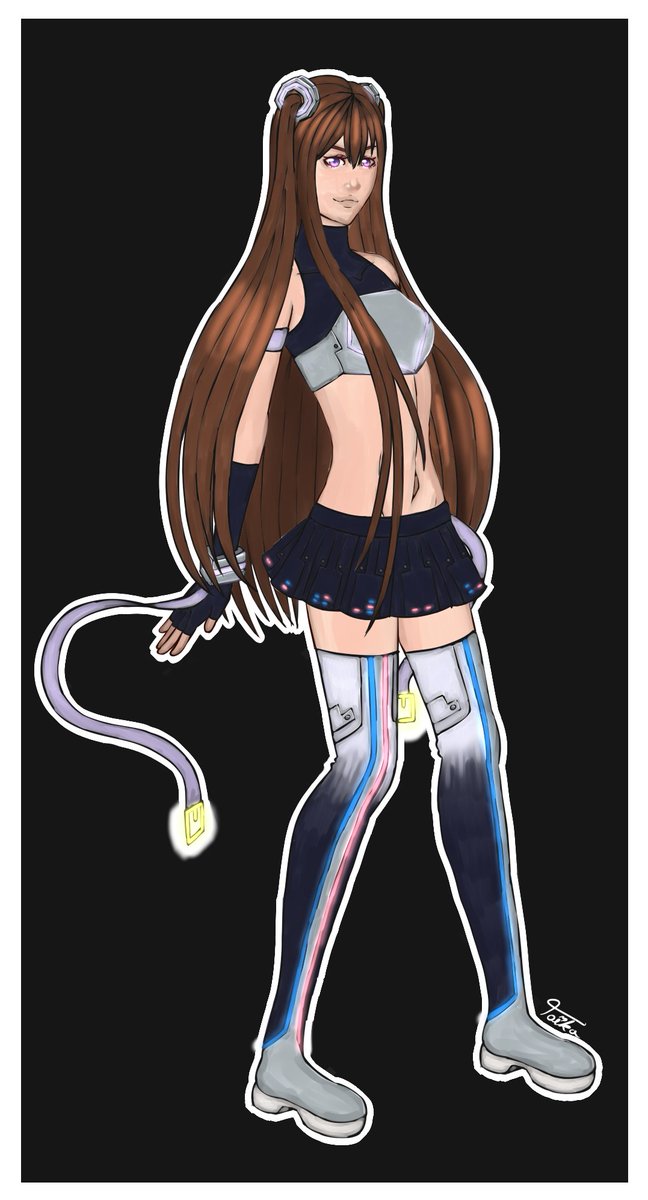 Ƨamuel
He's her little brother. They are exemplary siblings, because they rarely argue. She usually tries to protect him, because he is very shy person and and she doesn't want something to happen to him.
KIKI She's her best friend since... always! They often sing in a duet and having fun at the same time. Their personalities are similar, even their voices are matching!
Elviré They don't really like each other. They're very often and very much arguing. About everything!
● In the original conceptart she was a robot.
● Her initial attribute was supposed to be a chair.
● Planned foreign-language voicebanks: Polish, French, Chinese and Korean.
● She has a LipSync model (made by Sabishii) that you can download here: https://sta.sh/0tpq3yt2obt
profile html by Hukiolukio