---
This cat is fucking cool. The sheer 'coolness' she eminates is just awesome. Hopefully they could meet again and do some trash bin smashing.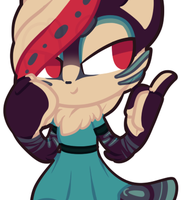 ---
Katie seemed the most reasonable and down-to-earth out of all of them. Aleks wouldn't mind it a lot if they happened to run into eachother some other time.
---
Wow, she can't remember ever seeing a bigger bitch than her. She got a sticky coke all over her just because she accidentally bumped into her. So fucking unreasonable, she ruined her entire day. Hoping to never meet that fat self-righteous slut ever again, because if so, they'd both be in a world of pain.
---
Well ain' they a li'l firecracker? It's no surprise to say, Lia doesn't particularly like the girl. She finds her obnoxious and catty, entirely in a world of their own, and unaware of the irony of their own feelings of entitlement. Still... Lia'd be lyin' if she said it wasn' enjoyable watching her lose her wig. 10/10, would spill drink all over again.
---
Now who's this pathetic loser? Oh right he was there with that bitchy crocodile thing. Bet his sensitive ears couldn't deal with the swearing and then he just decided to stop the bickering and get her outta there, afraid of her actually turning that gator into dust. Secretly she appreciated the drink thanke horse boi.