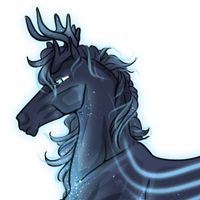 Profile
---
Minuet | Filly
Patient, curious, thoughtful. Always loves learning about the world around her. Not particularly outgoing nor talkative, as she prefers to listen. She's always willing to help, if she thinks that she can help, and if you ask her for help. 
Doesn't perform all that well under pressure, and absolutely hates being put under a spotlight. 
More of a mediator than an instigator of conflicts.