Key
they/she/he - 39 - usa - saggitarius
genderqueer - demisexual - grayromantic
I've been creating characters for as long as I can remember, and I have a real weakness for interesting adoptables. I just really really love creating and developing original characters!

Featured Characters

portions of profile code by Pinky
Latest Bulletin
---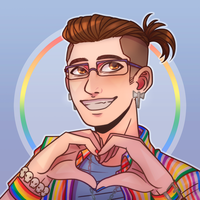 Not that I'm not grateful, lol, I'm just really curious where so many people came from at the same time to favorite the same character.