CORVUS
Celtic/Nordic . mALE . ArTIST
I am constantly working on developin' my characters, as you can see. Even if little by little, there is almost dialy a new sketch, or writin'.
About
I'm rather active here in ToyHou.se

I am always glad to get art of my characters, NSFW as well too, but NOT without their couples

—

In case to have one

If you want to ask me anything about work, please feel free to send me a DM
Commissions
Please, consider to donate for supporting me clicking here
Featured
Latest Bulletin
---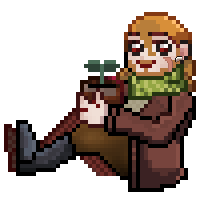 Hello there,
I just wanted to wish you merry Christmas! And let you know -as maybe you already noticed- that I am going to be slightly slower due to the obvious season we are in, as it's more the work I have -sadly- at my IRL job, which is nothing but a crap far from art, haha.
So, probably during the next week is the moment I'll be able to continue in a regular rhythm again. Nevertheless, I am still working on commissions, don't worry. I am just slower as I have no time, and my health was weakening again due to the lack of rest during the last month. Other than that, everything is alright, okay? Please take care of yourself.
Best regards,
-Norbert ''Corvus'' (FrossetHjerte)
Recent Characters & Designs
---