CORVUS
Celtic/Nordic . mALE . ArTIST
I am constantly working on developin' my characters, as you can see. Even if little by little, there is almost dialy a new sketch, or writin'.
About
I'm rather active here in ToyHou.se

I am always glad to get art of my characters, NSFW as well too, but NOT without their couples

—

In case to have one

If you want to ask me anything about work, please feel free to send me a DM
Commissions
Please, consider to donate for supporting me clicking here
Featured
Latest Bulletin
---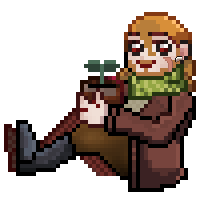 Hello there,
I write this message just to let you know I am still working on the few commission I have left actually, that I am not out from here. Just I don't have my own computer as my old laptop finally broke some weeks ago so, I am unable to stay constanly working as before --I have to borrow a computer, which is somewhat uncomfortable, and aleatory as well. At least, I am better from my back surgery.
Thank you so much for the people who bought me some Ko-fi to support my situation, as it meant a world to me, because I know this difficult time we all are passing in the last months. And, of course thank you too for the people who sent me good words, and cheers, as it makes the situation easier and more nice to pass through. You all are amazing, and I hope you're having a good day, as you deserve it. 
For who wants to support me in a financially way, you always can through Paypal.me or Ko-fi . Thank you
Edit: as I know some people in the Internet is taking in advantage some people kindness, I'll show some photos of my old machine:
Edit 2: I bought this Lenovo years ago, more or less in this status, with the broken case and all. Yes I know isn't the best idea, but I never had enough funds for something better and, I needed to work. Dang, it makes me feel embarrassed to show this poor machine! and I'd  like to show you how it turns on to show how messy works but, it never did that since weeks ago so more than some seconds of screen flashing in a very poor luminosity and then shuts down, I must bring my apologies.
I'll keep fighting to try to obtain a new computer to proper work and study.
Thank you again, 
- Norbert ''Corvus'' M. / FrossetHjerte
Recent Characters & Designs
---