CORVUS
Celtic/Nordic . mALE . ArTIST
I am constantly working on developin' my characters, as you can see. Even if little by little, there is almost dialy a new sketch, or writin'.
About
I'm rather active here in ToyHou.se

I am always glad to get art of my characters, NSFW as well too, but NOT without their couples

—

In case to have one

If you want to ask me anything about work, please feel free to send me a DM
Commissions
Please, consider to donate for supporting me clicking here
Featured
Latest Bulletin
---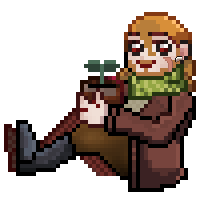 I just wanted to let you know that I am still working as I said before, but the plan of borrowing a computer isn't going as nice as I thought and, well I am practically not taking the computer, which makes hard to rush in my work. Also, I have to admit I've been passing some really painful weeks due to my back issues; sometimes even my knees hurts a lot too. 
I was ashamed to admit it, as I always like to get in time with my works and all and tell about my personal life less as possible, but honestly is not being easy, and less while time passing by and my lack of computer. But I will keep doing my best. 
For who wants to support me in a financially way, you always can through Paypal.meorKo-fi . Thank you.
Thank you so much for your suspport, and even more for your understanding, it means the world for me right now. 
- Norbert ''Corvus'' M. / FrossetHjerte
Recent Characters & Designs
---