Welcome!
Friends
Fandoms & Species
Transformers
Half-Life: VR AI
Jojo's Bizarre Adventure
Invader Zim
Pokemon
Samurai Jack
Homestuck
Steven Universe
And more!
Terraliens
Impims
Spiritbombs
Unbleeders
Scarfoxes
Chimereons
Darling Dainties
Hoodjinx
Others - Feel free to ask!
Stamps

Recent Characters & Designs
---
Latest Bulletin
---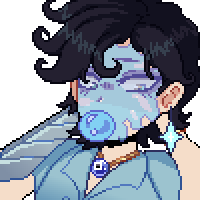 BRING OUT THE BACARDI GOLD RUM. I GOT A LIVER TO PUT INTO OVER DRIVE MY GOOD BITCH.
tees and hees.