Welcome to KurosuAi's Character List
This is where I will be posting and keeping track of my many oc's. I do rp, so if someone here interests you we can figure out a rp if you so wish.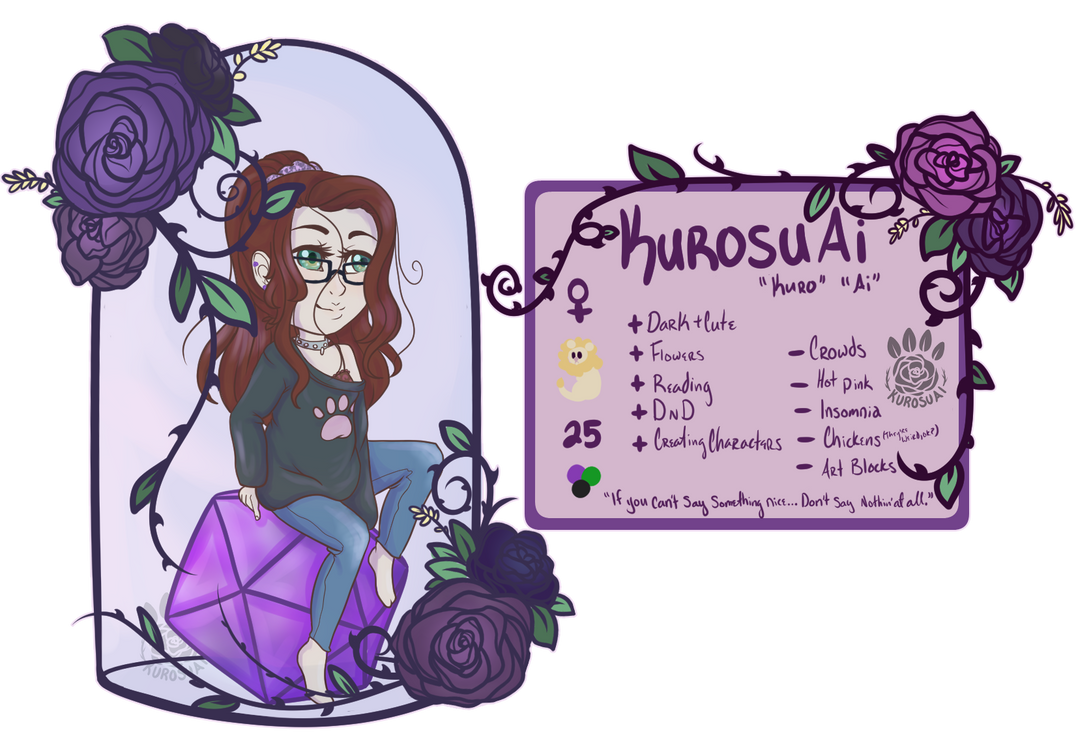 Places you can find me:
As a side note, my twitter and tumblr arn't super active. But I can try to use them both more.
Some of my most precious children:
Latest Bulletin
---

Streaming again! Personal work, updating oc refs 
Willing to do in stream commissions. Just ask <3