If you're looking for MCDogWarrior, that's me. I used to go by that name.
All resources (for the time being) are free to use. This includes bases, color palettes, and HTML codes!
This account also includes adopt characters which you can feel free to offer on at any time! Just make sure you follow the guidelines described in the folders/descriptions.
If you're curious on my current artwork and legitimate designs, check out my main!
What are you looking for? Click one of the buttons below for more information.
Every now and then, I may put a character up for adopt, or otherwise create characters meant to be traded off. If you have any interest in checking out my adopts, you can find them by clicking the button below!
Also, my storage account is all EO, besides "Main Stories" characters. Feel free to offer on any of them if you want.
Can Accept:
Giftcard codes (Amazon/Steam/Visa)
DeviantArt Points
Character trades/Customs
Artwork
Can't Accept:
Other USD transfers (for the meantime)
Other currencies
Ingame currencies/Amino Coins
"Exposure"
Like many other people on ToyHouse, I like to make resources that you can feel free to use for yourself in any way you see fit. I primarily create bases and color palettes, but I also have made backgrounds, page decor, moodboards, and brushes. Along with a few other things. Most, if not all of my resources, are free to use!
I've also created a handful of guides, mainly for art. If you feel like spending a long time reading through paragraphs or studying messy pictures, then I've got you covered. It's all at the bottom of the folder.
Along with the usual assets, I also occasionally make HTML codes. That is, codes that are exclusively Bootstrap, and are intended for ToyHouse. However, if you can get it to work elsewhere, then I won't complain. I rarely make CSS, although I am in the process of learning it.

You can expect to see mainly character codes and ambiguous codes. I also make a few snippets and guides to understanding HTML a little better. If you're looking for specific codes in certain categories, they'll be sorted in the code masterlist folder.
Services & Further Information
Like any good artist, I offer the opportunity for you to buy some custom artwork from me. This ranges from illustrations, customs, Toyhouse codes, and writing. All of the information you need is contained on my commissions page. Feel free to commission me whenever it's open!
If you use my resources or buy an adopt from me, maybe you're curious as to what my personal "rules" are regarding them. I would appreciate if you read through them my terms of service, just so you don't cause any future problems.
If you have any further inquiries, feel free to explore all my account information. That includes my design preferences, and my blacklist (which is authorized only). I will also update my account status through bulletins, so keep an eye on those if you're curious. Otherwise, feel free to ask me questions about anything!
Latest Bulletin
---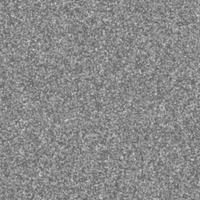 everything. must. go.
https://toyhou.se/MCDogResource/characters/folder:2000284
(ignore all the descriptions that contain mentions of payment)
all characters in this folder are going for free (excluding the unused designs and the current raffle)
the only thing I ask is limit two per customer, I want everyone to have an opportunity
this will be happening indefinitely, so feel free to comment whenever
edit #3 (removed previous ones): now all adopts are free again, including those outside of the freebies folder
Recent Characters & Designs
---