Élodie
18 . Female . INFJ-A
---
Hiya! I'm Élodie. I'm an Concept & Comic Art Student in the UK who just loves to draw. I would really like to become a comic artist in the future. Most of my profile is to save details for the various people and creatures that will be in the various stories I would like to create one day. Please go and take a look! If you have any questions, feel free to leave a comment either on the character page or on my profile! I'm happy to answer. I'm also open for commissions, please go and read my main thread if you are interested!
---
Notice
Commissions
Commissions Open
Art Trades Open
Requests Closed
Please contact me on either Discord or on here if you are interested in commissioning or doing an art trade. I'm very picky when it comes to doing art trades so please don't be disappointed if I don't want to do one with you!
Favourite Anime Characters
Latest Bulletin
---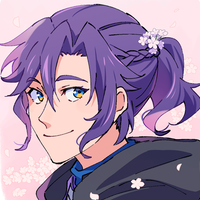 Hiya everyone!
Just got premium so the look of my page has now changed! I didn't want it to stray too far away from original ToyHouse.
Thank you Eggy for the code!