🌱 Aria 🌱
 18 . she/her . artist
<art trades are closed>
Hello! you can call me Oppie or Aria, I like to draw! Welcome to my Toyhouse!
I store all of my characters here and I love them all dearly! So please don't offer on them unless they're in the 'Up for Offers' folder. I won't be upset if you do ofc, just know that I most likely won't accept.
Thank you!
Latest Bulletin
---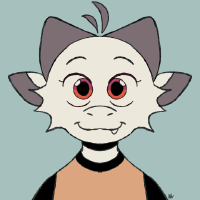 Hiya! I'm doing a Ghost-themed Halloween MAP over on YouTube, I just barely put out the call for applications. Feel free to apply if you're interested!!
Here's a link to the video: https://youtu.be/EJrs_XY2gNk
also this is the Tuesday design acting as the "mascot" for it! She's a ghost now :]
Recent Characters & Designs
---