✨View My
Gallery | T.O.S. | Base Shop | Commission Hub | Trello (To-do-List)
❤ Follow me on 
 Youtube | Twitter | Instagram | AC Art Blog (Tumblr)
★Join the community of Gummi Sharks★
(A Closed Species by PieCuddlie)
General Info Sheet | Website | Masterlist | Fanclub | Community Activities
Latest Bulletin
---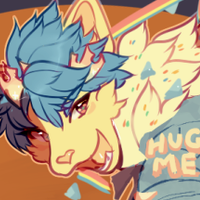 🌠 Bid on this violinist shapeshifting ursuki here!:


Close ups of design: sta.sh/22b89399cfqv
Do we need more bards in our lives? We do. Here is one playing an instrument dear to my heart, a violin! For the December Advent going on at Pouflons, I made this shapeshifting ursuki because sukis need more love and support, especially right now. Let them be a major species in the upcoming year of 2023. This quiet knight will bring safety and warm melodies to your home.


🎉More coming soon, for now... FREE BASES?!
Just in case you missed it, there's a new F2U Protogen base up now in my Ko-fi shop!! Hoping to release more stuff soon, which you can follow my adopt/base twitter for immediate alerts on updates and protogens for sale! Apologizes for the slowness of releases, but I can't thank you all enough for your support!!!!!! 💗💗💗💗

(also check out a F2U Ursuki base here:
)

Learn about Pouflons, Vespires, and Ursukis here:
www.pouflons.info/
💖Characters
1. Silent Knight
"Who shall shield the generous heart? ✧"

One of the most renowned and possibly richest violists gathers a cheering crowd to any performance. Not too long after, he's being chased off his "stage" in the middle of the plaza by pouflon guards. Ah, another day in the market passes, another opportunity to "steal customers' money" from mean stall owners arises, ones that sent those guards to stop this suki's coin-raining music. Should the marketplace be ever so kind enough, this ursuki brings a whole band that attracts business to merchants that welcome him.

Where does all that money go one might ask? Why, into funding his friend St. Veti's toy delivery of course! Rather curious in nature, the violinist gains two more hooves and takes one hoof further to assisting the saint. Silently trekking through the night, he reveals hidden bandits' locations through the songs sung to him by the roots of the forests. Rather than him hibernating, his violin takes rest during this season as this knight clears out all dangers ahead. May St. Veti and friends have another year of safe travels from all those that wish them harm.


Notable Features (More can be found on masterlist entry):
Cherub tail (L; Banderole/Royal)
Cherub horns (L; Ram)
Starfield Atmospheric (EV; Stars, Nebula)
Cherub Body (L)
Cherub Wings (L)
Shapeshifter (EM)
Rainbow Aura (EV)
Polished Markings (EC)
Lustrous Coat (EC)
Natural Communion (L; Wreath-like halo above head)