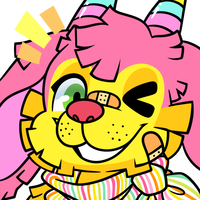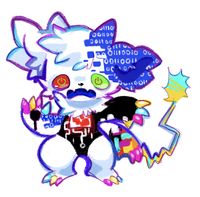 ---
"The sunshine in my life... Hes always smiling... I-I mean nothing! hes just my partner in crime."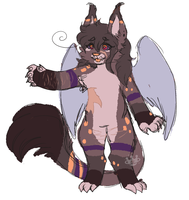 ---
This is my dad! Hes not my biological dad, but he acted very much so as one. When my papa and father disappeared, papa for his safety and mine and.. well, I dont know why father disappeared... Anyways- he took me in when I wasnt with Uncle Leo and tried to make sure I was ok. Hes one of my favorite people to be around and I love him so so much. Hes the best dad I could ever ask for.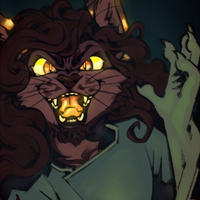 ---
I didn't get to see Killian often during her younger years, but she is still my beloved daughter. I tried my damndest to make sure things went right with her but unfortunately I made a mistake. A horrible mistake, but I hope that one day she finds it in herself to talk to me. Her other dad sure won't let me.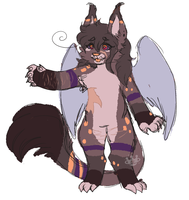 ---
Thats.. my father. He was around a time or two when I was little but, after the incident, he stopped showing up. Not long after my other father had to leave too. Ive seen him around a time or two but- I can never bring myself to speak to him. Im sure he resents me for that mistake. I miss him so much.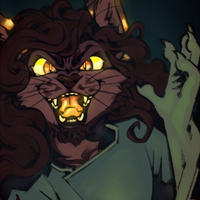 ---
Orin was lucky, being one of the few kits I sired that survived being in the starbeast trade. Unfortunately the world turned him too cruel and despite us sharing blood, I do not consider him my child. He is someone else's problem.
---
I don't know this man but he says he's my dad and I don't believe him. He smells like fucking garbage, alchohol and cum.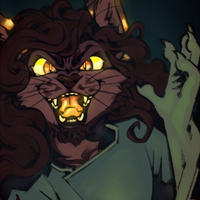 ---
I may not get to see Lucien much, but every time I get the chance it's a delight. I just hope he's taking care of himself wherever he may be, I haven't heard from him in awhile.
---
I loved seeing Pa! I miss him a lot... I'd enjoyed how we would chat for hours about our shared hobbies and he'd teach me how to excel in them in ways I could understand! Looking out at the stars with him was always magical.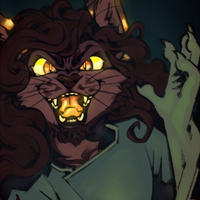 ---
Grayson is my eldest son and cherished. I'm proud of how far he's come and all the good he's doing for the world. I just hope he keeps a critical mind as he serves the Union.
---
I respect and love my father very much. He did his best for me growing up and I appreciate him for this. However I know of a secret he's been holding from me and the family, and I will figure out what it is.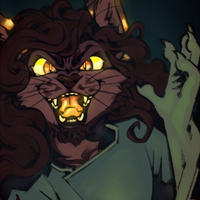 ---
Dad was always spotty. I was raised more by my uncle Dexter than him, but I can't fault him too hard. He worked tirelessly to keep the family supported and well cared for. I just wish he could have taken a break every now and then to visit us.