Shinju
Genderfluid They/them 18 Art hoe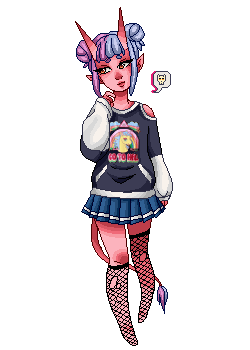 Hey, I'm just perusing my way around Toyhouse :3 Feel free to Subscribe, check out my characters, comment, or shoot me a message if you wanna be friends! Below you can find my commission and trade info, roleplay info, and some of my characters that I like a lot!
Suspendisse potenti. Nullam iaculis, nunc et ultrices fermentum, felis orci consectetur libero, ut pellentesque lectus felis a arcu. Nullam posuere neque sit amet faucibus faucibus. In eu ex lacus. Aenean lacinia libero ex, ut tempus urna placerat vel. Pellentesque habitant morbi tristique senectus et netus et malesuada fames ac turpis egestas. Maecenas ac pretium massa. Interdum et malesuada fames ac ante ipsum primis in faucibus. In eget sapien eget magna euismod pellentesque quis sit amet ipsum. Aenean molestie, elit at tempor laoreet, metus ante tincidunt purus, eget convallis metus arcu eu enim. Suspendisse potenti. Mauris at enim scelerisque, laoreet massa eget, dignissim massa. Maecenas ut metus vitae neque fermentum viverra sit amet quis nulla. Quisque commodo gravida lorem non eleifend. Praesent ut orci diam.
Roleplay
If you'd like to RP with me, feel free to add me on my Discord here: Fog filled chest#8104 ! The roleplay Info link leads straight to my characters page, as I can use any of them to RP with or make a character from scratch.