HTML & CSS CODES
Welcome to my Code Gallery! I make HTML & CSS codes for Toyhouse Profiles, Folders & Worlds.
I have a selection of F2U & P2U codes available. You can view them by type via the sidebar navigation, or view all codes at once if you prefer.
I ask that you please be familiar with HTML & CSS on Toyhouse before purchasing a code. I do not give refunds if you have purchased something without understanding how to use it.
If you have a question, please check out the FAQ first! You may DM me or leave a comment on my FAQ thread if you still need assistance. Please do not comment on the individual code pages for questions, as I may not see them. I am often flooded with notifications.
If you are interested in custom codes my availability and prices vary dramatically by request, but you can DM me for some more information.
Latest Bulletin
---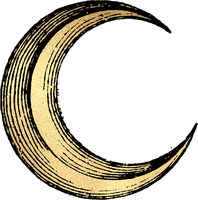 Sorry I let my premium lapse for a bit there, it messed up the display of all of my CSS codes, everything is fixed now!
The past few months have been very chaotic between repeated family crisis situations, holidays, and general lack of energy. I had a lot of DMs sitting in my inbox left unanswered -- I have tried to answer most of them, but I haven't gotten to all of them yet. If you still need assistance with something and haven't heard back from me, give it a couple more days -- at that point feel free to shoot me another DM just in case I missed you!
Otherwise, I'll be doing some tidying up here, and releasing a 2021 Discount Megapack soon, so keep an eye out for that if you're interested in the yearly Megapacks.