[   Female || Married || Wannabe Artist   ]

Hello Everyone~
♥ This is banANNUmon from dA ♥
/)///v///(\ I'm super happy to be here!
No matter how badly I pick on them, I love each and every one of my characters as if they were my own children.
u v u /) Please be nice to them.


Image by Banwa on deviantART
Latest Bulletin
---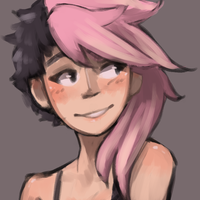 Hi!  Just posting a bulletin to clear something up!
I've hidden all my characters from anyone who isn't authorized to see them.  If you would like to see my characters, please just shoot me a dm or a comment somewhere and I'll look over your account and authorize you if I feel I can trust you~