Heya! I'm Blake and I'm a young adult living in beautiful Colorado. I hope you enjoy looking at my characters!
My prounous are he/him! 
Likes

talking about my or your original characters 
art trades
any genuine compliment!
positivity
kind people in general
being patient with payment or art
gift art!
Dislikes

X meanies/closed minded people         X no response back
X "cringe culture"
X being offered 13 pages of two colored, base made characters 
X responses like :"no." "nope." "no thank you."
X being rude for no reason 
DNI
Trump supporters
HypnotistSappho supporters
Jk Rowling supporters (I still love HP but do not support the author or her beliefs) 
pedophiles, zoophiles
transphobes, homophobes, racists, terfs
art tracers/character stealers/NFTS
people who use mental health purely as an excuse for bad behavior 
Latest Bulletin
---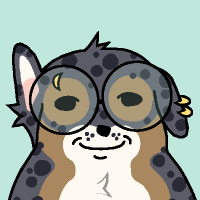 Hey all! Here's my official commission examples and price list! Please comment here if you'd like a commission! Sharing this bulletin will get you a free sketch
$5-10 sketch, price depends!
$10-15 meme drawovers (personal fav)
$20 bust/halfbody
$30 fullbody 
$40-$50 painting

$65 reference sheet (made on personal base)
Don't see what you're looking for? Shoot me a message!
Recent Characters & Designs
---