Hello! This account is inactive, I am pretty much just using this as an archive right now.
Latest Bulletin
---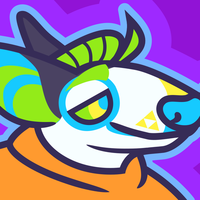 Everything above $3 in my UFT folder (except for Heart subfolder) is up for sale! 30% off all listed prices. I am too lazy to update every single character so hopefully you can do the math yourself.
Applies to money offers only - I won't trade for characters of the discounted value.
Sale ends on midnight CST of December 31st.
Recent Characters & Designs
---