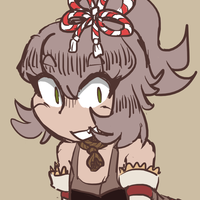 ---
He's like, the closest friend I know, and I think I've drunkenly sobbed my life story at him at least 8 times, but he just like, does NOT get me. AT ALL. Seriously, he's a real meathead. Or like, lack thereof... I feel like his mind is constantly on another planet. But, that's why we get along so well, I guess. He's pretty good at that priestly mojo jojo, and his tactical approach is vastly different, so I feel like he covers my blind spots in battle. I'm glad he got partnered with me and not some other doofus who'd probably take advantage of him. I know the church was just itching to make money off his talent, so the further he is from them, the better. I'm still working on convincing him they're trash, though. He tends to blindly trust people and it pisses me the hell off.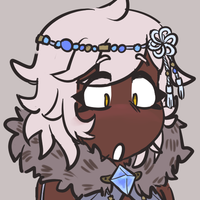 ---
She knows how to kill stuff good. I look up to her and whatever. She can be real tactless, though. One time I cooked her filet mignon and she didn't even use a KNIFE. Kiri's kinda like that with her prey, too... No knife. Just cold-blooded fork murder. By fork, I mean gun, of course. Yeah... That woman knows how to shoot a gun. I'm glad I'm her friend or I'd be in trouble, huh?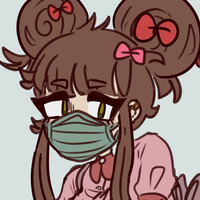 ---
Meh. Xe makes a shitty boss but at least xe knows what xe's doing. I've pretended to laugh at xer jokes more than I want to admit...