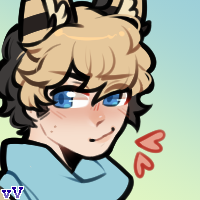 ---
he loves her with his whole heart, even if he has the worst puns on the planet and makes sure she hears them everyday.
---
She easily fell for this coffee loving nerd after waiting on him almost every day at the café she works at. PJ is 'v happy with her cute ass bf', her words.
---
She's a little nervous about him, he's kind of crazy for her. But he brings out a fun side of her she never even knew she had and she's willing to see what he can bring to her life.
---
He thinks she's the most beautiful girl in the world and he'd do anything to be by her side