✨R/T: Milkuriem,Tamanair,Cappuchi+ | LF: $$/Art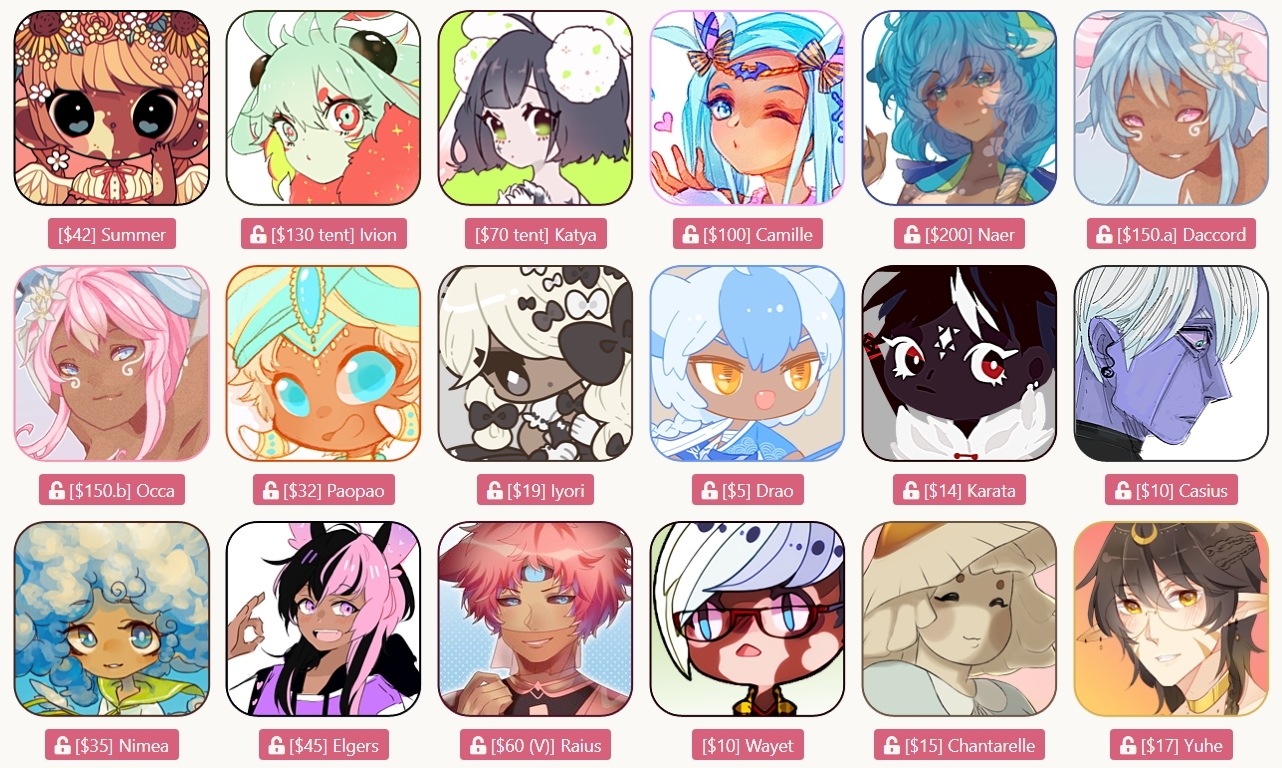 Finally gotten my trade folder sorted out, and looking to do some resells to save for an upcoming trip!
Looking for $$/USD offers for resells primarily, and entertaining some art offers for trades!
Please note guidelines in folder, and feel free to ask me about anyone here. PMs or thread replies are fine!
Mem Got it, thank you! I'll get her transferred to you, and PM the full res files as soon as I'm at my computer <3