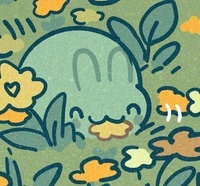 World of Malmillion | Terms of Service!
---
This TOS is for adoptables in this world, with designs created by approved guest artists and founders. If you are currently owning Malmilion adoptables, you are auto-agreeing to abide by all terms. This is a co-owner world project, which means we might have different terms. World and Spirishell created by Riifuneko .And Kamiguri created by DearRyufur . If you read all terms and have any questions please go to Q&A before asking! Thank you


TOS - Terms of Service
Q&A - Question and Answer
CS - Closed Species
OC - Original Character
---
General
---
More rules and terms will be added as the group grows, please make sure to double check the world's terms. We will make an announcement for every update on discord server.


Do not attempt to scam others
Please don't sell/gift/trade an unofficial Malmillion character to someone. And don't sell/gift/trade a Malmillion character that isn't yours. Official Malmillion characters and right owner will be public on masterlist Malmillion


Do not harass others. And do not harass moderators when they make decisions
Moderators have the right to ban, kick, and blacklist you from the server for bad or rude behaviour.


Commercial use

Spirishell is allowed only by selective case. 
You can't just use it for commercial once you get it without asking moderators and Riifuneko first.


Kamiguri commercial is not allowed
All Kamiguri characters must be used for personal use only. However, animation meme + any contents on youtube, doing YCH, making free reading comic/novel, taking commission, or if they become commission examples are fine! If you are unsure about this terms please contact moderators or DearRyufur

You can contact moderators by message them on toyhouse, Moderators will have "Admin" role in this page. Or you can contact us on our discord server which is the fastest way.



In some case, if you are caught misusing the adoptables (breaking rules/TOS)
You will get warnings from moderators and founders, or if you break the rules on purpose, we have the right to take back the ownership or withdraw registration of the characters. You will also be blacklisted and can't own any of our future adoptables.


---
Payments
---
Payment plans are not available for general auctions or sales
but they may be available depending on the post, please read the post clarification to make sure about this rule. If you haven't paid the full amount under the payment plans in time, we have the right to take back the ownership without any refund, we also have the right to resell the adoptable or use it in any way.


You need to pay within 72hr after the auction closes
You may ask to put the adoptable on hold before bidding. Do not bid on the adoptable if you don't have enough money! and we don't do refunds If you cancel the payment plan. If you need a hold or a payment plan please ask or message and get a confirmation from the seller before bidding. And you must have to pay down payments after the auction ends.


Only accept PayPal (USD)
We do not accept the other currencies! and only Thai-Bank for Thai-people(THB)


we may not accept payment from "new" or "blank" accounts
Although this depends on the credibility or proof of the old accounts.


Serious bid only
Do not hide bids, delete, or edit your mistakes on the auction! You will get blacklisted without warning.


---
For trading, gifting and reselling
---
You cannot sell the character higher than the price it was purchased.
This includes free characters, such as those obtained from events or raffles, and also includes bought characters obtained from adopts.  This is unless the character has additional artwork, if they do, then they may be resold at a higher price. This, however, does not include "meme" or "shitpost" drawings to avoid the character being unfairly priced. The value also increases if you have upgraded the character in any way through the ARPG items.  If you have a character that was obtained for free, but you have not added any extra art on them, they may only be traded or gifted.


Art trades and personal art do add to the price.
Art trades and personal art do count towards added value, but it has to be of a fair quality (so, not a low-quality quick sketch). Though gift art or fan art does not add to the value, so artwork from things such as ArtFight may only be counted as a non-monetary value.


You need to update the current owner at the masterlist
Malmillion is now the official masterlist account! You need to update the current owner on the official masterlist by contact moderators on discord servers.


You may freely gift or trade Malmillion Characters to others
The character does not lose its original value if it is gifted or traded, and you are free to trade any character that you own.


Co-ownership is not allowed
A character must have one owner only. The ownership on the masterlist account is the current owner.


---
Design and about character
---
Creatures in this universe are closed species!
Which means that you cannot make your own without permission. You can own them by purchasing, trading, owning an MYO (Make Your Own) and/or winning a raffle, DTAs (Draw To Adopt), or OTAs (Offer To Adopt) from founders and guest artists only! Do not claim the species as yours


About characters
You can also draw all of your Malmillion characters with other people's OCs, and with species from different worlds if you have permission to do so. This also includes human worlds and any fandom.



Owning a Spirishell
 

Entitles

Doesn't allowed

Naming, Create personality
Create your own story

Claim the species as your own
Do not claim an adoptable(s) design or artwork as yours
Unless it is your own MYO (Make Your Own) which is you made it by yourself.




Owning a Kamiguri


Entitles

Doesn't allowed

Naming, Create personality
Create your own story
Create non canon story (may not related to the main universe on Malmillion world)

Claim the species as your own
Do not claim an adoptable(s) design or artwork as yours
Unless it is your own MYO (Make Your Own) which is you made it by yourself.




Do not heavily reference from any guest artists and founders design.
MYOs can have the same theme, but please don't copy the guest artists and founders design! please respect each other.


You can't change your masterlist art
If your design has changed or upgraded, we will upload the current design on masterlist's gallery. However, the masterlist card can't be changed.



You cannot exchange their traits or design without permission.
You may change their traits by purchasing or by winning the items on the ARPG official group. You are free to change accessories and clothes. To redesign or change any traits you must contact moderators on discord server.


MYO & Custom

Spirishell - You can base the characters from any folklore, books, any fandom (copyright character), or other form of your characters. But you need to redesign and please respect the original, Please remember you are only redesigning and using them in another version (fandom). It doesn't mean you are owning an official copyright character.


Kamiguri - You can base Kamiguri from any folklore: such as Greek mythology, bible angel, any fantasy creatures like dragon or unicorn, vampire, and etc. or base them from the character that you own (created Kamiguri form from your OCs) Only copyright characters are not allowed.