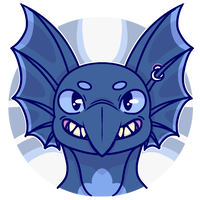 Old thread is old. 
--
Heya! I'm looking for some freebies of my babes! I would prefer art of my mains, but any character is fair game
Thanks
I'm still working on Sun and Alvancano in my other freebies threads, but I wanted to try giving Eydis a try as well. I hope you like it!
I'm glad you like it! I also couldn't resist doing a quick chibi sketch of Alvancano; I hope it's okay!