Bringing The Equine Community Together
---
Sometimes it feels as though the equine community has faded and drifted apart but I have faith that we are all still here just writing in different environments. I thought it would be lovely to create a drop box type of world/forum for all of us to use and make friends!
Collection Box
While this world can be use for sandbox writing (read more below) it is also a collection community for equine characters/designs.
You can submit characters to this world with no other purpose than to just display them if you want!
Submitting a character you are willing to part with? We suggest using tags or displaying that in their name so folks can see, but tags are filters that users can select to make browsing easier.
Join the discord community for more than just sandbox writing! We are bringing the community back together.
Sandbox Writing For Equus Genre
---
This is a public world and you can request to join and add any, even all, of your Equus related characters to write publicly or privately.
The environment here is completely sandbox as this is not a 'world' with its own set of rules, attributes, or other elements. This is specifically a TH world set up as a collective environment that focuses on bringing together writers of Equus characters while also providing them a space where they may colloborate on any stories they want to create.
Private vs. Public Writing
Members are welcome to choose to write publicly or privately!
Public writing just means that you are considering your thread open for anyone else to respond to with any character they please.
Private writing indicates you already have specified character(s) to write with your own in that thread.
Please do not forget to use the mature content filter (check mark when making a post) if your post contains NSFW/18+ material.
Sandbox Environments
The environment here is completely sandbox meaning you can write a thread as one environment on planet xyz and a different environment on planet abc.
Utilize our sandbox environments forum to create your own so that you don't have to reiterate your custom environments on each thread. You can also mark sandbox environments as [PRIVATE] meaning they cannot be used without your permission/meet your usage rules.
Recent Forum Activity
---
| | | |
| --- | --- | --- |
| | 0 Posts | |
| | 6 Posts | |
| | 3 Posts | |
| | 3 Posts | |
Latest Bulletin
---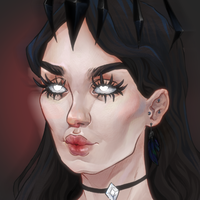 Equinum was originally created as a space for equine writers to write together and tell whatever story they want, in any world, they think up, but I've decided to expand us to be something a little bit more than that.
Instead of a simple writing world we are expanding to a community, a collect-all center.
---
See our front page for our Discord link and the new information about using us as a collection center!