Welcome to Eternal Realms!
Welcome to Eternal Realms, a world that is home to the chompy floofers known as Afearians!
If you're lookin' to obtain a chompy boy of your own, there'll be plenty of opportunities through adopts, MYO slot sales, DTEs and other events!
No need to own an Afearian to join, just a love of chomps uwu
Add your Afearian
Enter Here
Latest Bulletin
---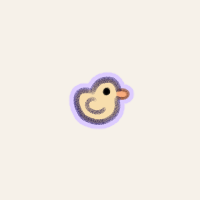 We just wanted to give everyone an update so everyone is up to date with the status of the species! Things are going slow and will stay slow just for a little while longer due to some real life issues and obstacles. Its going to take a little more time to settle down before we start having events, scheduled adopts, and other fun stuff!! In the mean time, the treasury and all our current stores will still be open for yall to use and stock up with bits or get a new afearian friend (tho expect possible delayed answers)!
Feel free share any comments questions concerns, in our discord or in our forums!
2020 has been a rollercoaster for sure, thank you everyone for your patience!
We will keep yall updated with any new plans and info we may have in the near future