Houston, we have a problem.
Kazan
---
A fellow Homosapien - male
Hello there!
I'm Kazan or Kaz for short.
I'm an amateur artist who has been drawing since January of 2018. I absolutely love video games and am open to video game chats and introductions to new ones! My favorite video games are LoL, Splatoon, Persona 5, and a bunch of first-person shooter games.
Feel free to have a look around to explore the worlds of mine!
StOrylines
---
A
B
C
Notice
---
Friends
---
MyosotisMemories
BaiyauFoxxen
Dawnstorm111
Jyugawa
Latest Bulletin
---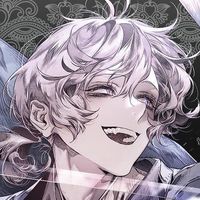 my friend @404_Jubaku on instagram is selling comms
They are saving up money as they will be out on the streets soon. Please send inquiries to their instagram or their discord: 404_Jubaku#7870
Recent Characters & Designs
---