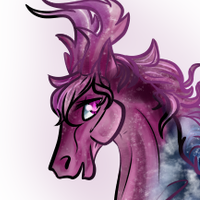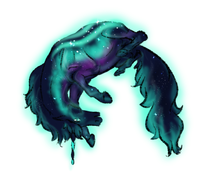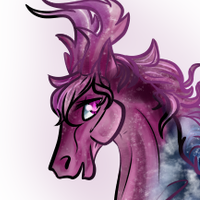 ---
Half-siblings | Baroque is mostly intimidated by Sonnet's arrogance and great magic. He still admires him greatly and has high expectations of him (although he keeps quiet about this), to the point of believing that his older brother cannot -and will never- be in the wrong. He still loves to joust and play rough with him, provided that Sonnet isn't being too pushy.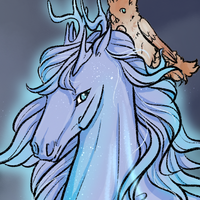 ---
Half-sibling to Baroque -:- While they were younger, Sonnet had decent relations with Baroque. However, now, Sonnet only sees Baroque as the foal that took his father away from him.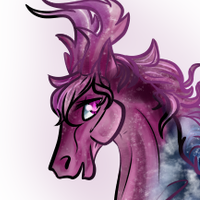 ---
Young Baroque is very fond of Dirfèrne, as she can truly understand his pains and insecurities, which is is too silent to express, through her telepathy. He looks up to her upbeat and minimalistic lifestyle. In a later timeline, Baroque becomes Difèrne's mate/husband, as the two fall in love during their travels.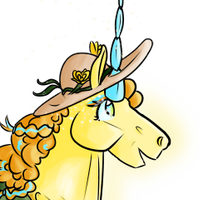 ---
Difèrne is a great friend of Baroque's, as she can telepathically communicate with him. She is a great comfort to him as she truly understands his pains and insecurities. In a later timeline, Difèrne becomes Baroque's mate/wife, as the two fall in love during their travels.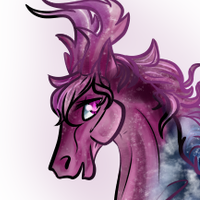 ---
Father | Baroque is Peak's father. Baroque very much mimmicks his father's child rearing methods and believes in giving his daughter all the space and freedom she needs to develop. He spoils her and the two are very close.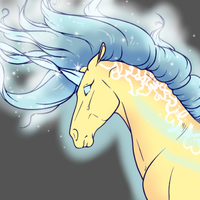 ---
Daughter | Peak is Baroque's eldest daughter. The two get along perfectly. She is very thankful for all the adventures he took her on and for the knowledge he past on to her. Now, she fondly looks back on the times they had together.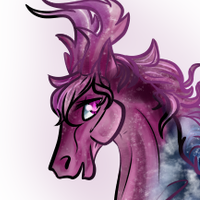 ---
Father figure || Baroque is delighted at the idea of being a father again. Although he may have been a little obnoxious at first by treating the colt like he had treated his much more energtic and adventurous daughter, Baroque has learnt to understand and respect Fog's boundaries and now tailors bonding time specifically for him (and, admittedly, Fog doesn't mind extending his perimeters to fit Baroque's idea of fun). Baroque is always attentive to Fog's needs, although he may be clumsy in execution at times.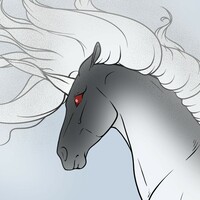 ---
Adoptive son || Fogslay deeply admires Baroque for his characteristacly opposing regal behavior and fun-loving nature. Fogslay loves to immitate him and accompany him on short, spontaneous adventures, although he prefers by far to settle in the library or his greenhouse. Fog trusts Baroque enough to voice his needs and desires to him.