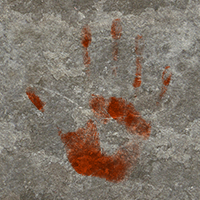 Basic Info
---
Scientific name

Homo technologicus

Interested in

Mainly humans and sometimes dyres.

Lifespan

125 years (natural)

Temporal range

Piacenzian - Holocene

First appearance

01 (Indirect) / Not yet. (Direct)
Profile
---
The human is an odd-looking primate and the most social primeval. They're primarily known for their tool use, technology, and their massive environmental changes.

Humans are spread out globally and it does as real life: Muddy the genes. There's no longer any population of them that's completely isolated enough for genetic distinctions to form. Races and phenotype don't count for subspecies. Modern humans are the only surviving homo sapiens subspecies in real life. In Cadavard, humans are scientifically known as Homo technologicus.

This page is mostly to state general information and what's different regarding the human species in the world of Cadavard.