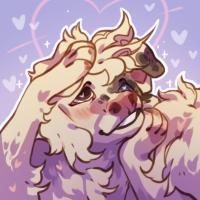 Profile
---
No act of kindness, no matter how small, is ever wasted ....
Energetic Eccentric Annoying Soft
Details
| | | | |
| --- | --- | --- | --- |
| Name | | Jack Kavanaugh | Called | | Jack! |
| Age | | 25 | Gender | | Female |
| Height | | 5 ft 8 in | Build | | Toned |
| Origin | | Scottish | Race | | Human / Border Collie |
| Alignment | | True Neutral | Theme | | When You Were Young – The Killers |
Dislikes
Spiders
Bullying
Cheaters
Being Lonely
Extra
VERY Excitable
Often described as 'silly'
Loves social events
Outgoing
About
Jack is loud – she doesn't mean to be but she just gets SO darn excited about pretty much anything, some find this annoying, some realise that shes an overly positive influence which is exactly what people need in this world right now.
Jack is pretty gay, for the most part, in fact she'd say she's 'gay with a side of oz sexual' as in the only man shes ever actually been interested in is Oz sure, she fangirls a lot over many guys and will blush and get all gooey but she doesn't actually invision herself in a relationship, or future with any of these guys. To gay for you dudes.
She is extremely possessive of her friends, it can be a good and bad thing depending on whether or not you treat them 'right' in her eyes
Relationships
ROOK
[ BEST FRIEND ]
Her best friend, the two have known each other longer than they can remember – they actually bicker over the age, they attended different schools but lived on the same street.
RHODES
[ CLOSE FRIEND ]
Jack loves this dude, she loves to wind him up and tease him, she also loves his nochelant attitude towards basic human things and of course the fact he's magic
WHISKEY
[ THEY'RE SOMETHING?? ]
It's a little bit vague and mysterious to the exact nature of Jack's relationship with whiskey, but it definitely involves a lot of flirting on Jack's behalf.