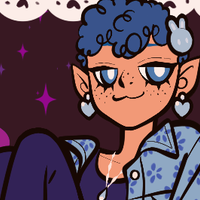 Basic Info
---
Personality

Docile and Thoroughly Cunning

Hobbies

Tea Partying, Reading

Favorite School Subjects

History and Poetry

Favorite Middle-Earth Name

Lossenor (snowy one).

Quotes

"People love good gossip, after all~."

"Someone's gotta be the charismatic one around here. You don't stay in character long enough to do it, and Wolfgang doesn't do social graces―not polite social graces anyway."

"I'm going to chase this balrog off a cliff! Whee!"

Favorite Mando'a Terms

kandosii – indomitable, ruthless; used colloquially as noble or classy as well; awesome.
Profile
---
twins with toshiro: my original little brother characters.
toshiro handles the fighting, tadashi handles the healing.
Tadashi likes hosting tea parties. Toshiro prefers starting food fights.
Call them TnT if you're addressing both of them, but they do appreciate being addressed individually.
faithful, proper, historical, sincere, understanding, honest, and poetic.