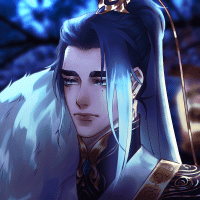 ---
As if to be thrown into a world as the phoenix was not bad enough, Tian has to serve an unstable empire. A delicate flower as an emperor? What a nightmare. Nevertheless, Tian will carry out his duty as Miyan's guardian. Without fail? Who knows... Since Miyan has fallen into a comatose state, Tian has all the time to himself. He couldn't care less about the emperor...or does he? Hm, a little bit of his company wouldn't hurt. "Under my wings, You, the Lord of Ten Thousand Years, will never falter." (10/10 would keep as souvenir)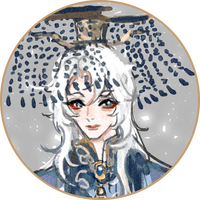 ---
He was the one who held up the sky above Miyan's head. "As long as you don't leave me behind, I won't feel afraid."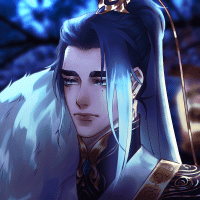 ---
God and gamble, nothing new to Tian. However, this god has catch Tian's attention since he first saw him. "That's some quite interesting accessories you have on, gege." (10/10 would gamble again)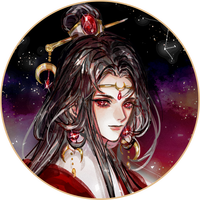 ---
Gege? Was this older god flirting with him, or was Zemeng misunderstanding? Well, Zemeng supposed it didn't matter either way. "Feel free to visit me anytime, for anything. I will do my best to aid you."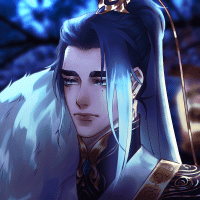 ---
This child saw him in his snake form and tried to approach him, however he doesn't recognise him in his human form? "How amusing, do you want to tell me more about that 'Liu Tianxiu'?" (10/10 would bully again)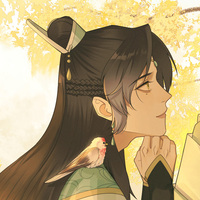 ---
Regarding Liu Tianxiu, XingXue finds the other pretty pretentious and flamboyant. "I have no comment on him." If we're talking about Tian in his animal forms, then XingXue's none the wiser when he treats the other kindly. He's more biased to the literal snake then the actual human.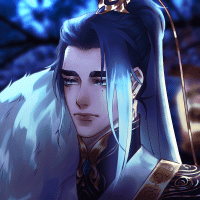 ---
A mortal he met in the academy. Such a good partner to go hunting (bully victims) with. He is always plotting something, let's pretend we don't know it. "Yes Lu Wei, we will go according to your plan..." (10/10 would go hunting with him again)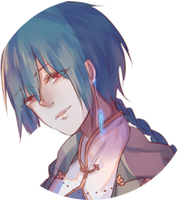 ---
He thought people's maturity came with age but this blue man feels like he aged backwards. "I thought he was 5." -LW finding out his true age. Although he enjoys plotting against others with Tian and gang, his favourite remains to feed Tian some homemade shady ass blue soup.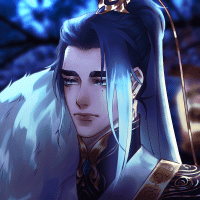 ---
This stupid kitty actually holds a certain place in his heart. If the whole worlds goes against Kaili Tian will be sure to be there with him. "You are troublesome, but fun." (10/10 would spend his next life with him)
---
His sworn brother, has grew up side by side for thousand of years. Would beat him up, but doesn't want him to die. "The only one equal to me."