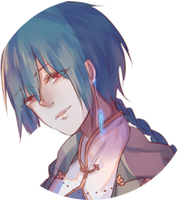 ---
He thought people's maturity came with age but this blue man feels like he aged backwards. "I thought he was 5." -LW finding out his true age. Although he enjoys plotting against others with Tian and gang, his favourite remains to feed Tian some homemade shady ass blue soup.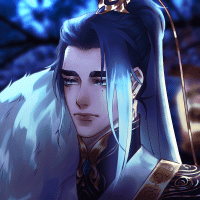 ---
A mortal he met in the academy. Such a good partner to go hunting (bully victims) with. He is always plotting something, let's pretend we don't know it. "Yes Lu Wei, we will go according to your plan..." (10/10 would go hunting with him again)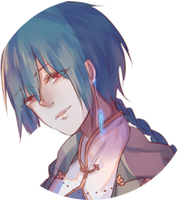 ---
XueHu? He's a nice boy, always so caring and on the look out for his elders. Sadly he's angry all the time, he will age faster than any of us, I pray for his heart (and cherry) to be taken by someone worthy one day.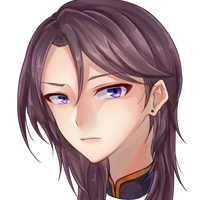 ---
Annoying guy who is persistent. It is hard to know what he is thinking and his intention so I don't know whether to trust him or not... Why is he constantly approaching me?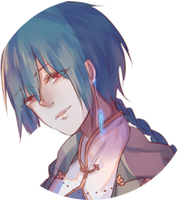 ---
There are a lot of misunderstandings around Shixiong. When I first met him through Zemeng qianbei, he seemed to show much interest in his brother and Wanyun shixiong. Although he may have a sharp tongue and snarky comebacks for every comment made, he looks out for people that he cares about extensively to a point I admire him. It is heartwarming to see him place qianbei and Wanyun shixiong before anyone else even if he doesn't admit it, he does a wonderful job of the brother to take care of the two very important person to him. Plus, the only reason why he would have approached me was because he was worried about them too- It was hilarious to think he would storm into my room with a maid outfit of all things, just to test my limits. But shixiong ah, it was a pleasant day and I enjoyed myself to the fullest. Many may agree that Zeying shixiong is beautiful, his features are pretty, and he carries himself elegantly albeit what people say. Deep down, he is a passionate man for what he believes in, but he would make an excellent man if he would be a little less lazy with his ambitions. On the side note, he draws well, it's a talent that Xuehu will never learn to have. It's a pity he refuses to let people into his heart easily, but that barrier is a charm of his that I can't much complain. May he grow up well as a person and get along with the people that he treasures, and loved by the people hat treasures him. Unko's thoughts: he's a beetch.