Metamorphose
Darian/Codeogawa | He/Him or She/Her | 20+ years
Nice to meet you! I'm a mess who's surviving on eating mac-n-cheese.
Digital artist. Mostly drawing my OCs and commissions. I get easily overwhelmed and can be tough to talk to. Still, happy to talk, interact and fool around. Would love to have more time to get familiar with people, and if you're interested in me, my OCs or anything inbetween - Feel free to shoot me a message or two!
I got many OCs not for mere hoarding, but for roleplaying and worldbuilding reasons. In my free time I like to draw them from time to time.
Even if Ruby is my most priced character, he's not in anyway represents me as a person, hahah! I like drawing him tho. He's my mascot, not my sona.
PMs are open, you can ask me for anything. Have a great day!
My boosty page - https://boosty.to/codeogawa
MY GOOD FRIENDOS! Go check them out!
DarkMoonRAY ; Hiderai ; Akari_Ouch ; Lapot ; TiklKun ; FEnnoiro ; Akarin ; Mirkil ; Karkadu ; BlindArchon ; DreamStarfall
Commissions - Open
Trades - Ask me
Requests - Closed
Featured
Latest Bulletin
---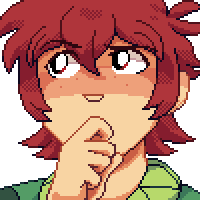 Once again I'm hyped to see new cool species! 8)
Come check them out if you like humanoid semi-closed species!
Though they're not entirely restricted to humanoid only looks since the species have multiple forms
> Beware if uncomfortable with: Slight religious themes; Multiple eyes; Blood <
Recent Characters & Designs
---