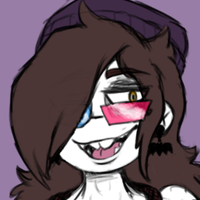 WICKE
ANY PRONOUNS • DEMI/OMNI/PAN • 20 • MBTI: IITP
(Default Pronouns are They/Them, She/Her, and It/It's since those are easiest to remember)
BIO:
Gamer • Freelancer • Gremlin • Crow Brain • Mushroom Hoarder • WILL BITE • Chaos Bean • Moth Mom • D&D Player • Biblically Correct Angel Lover • Local Heathen • Wannabe Eldritch God • Furry • MMmmMmMmm Moss • Animal Lover • Watching You • *Unintelligible Screaming* • Mother of Monsters
DISCLAIMERS & CONTENT WARNINGS!
This profile is against Zoo's, Pedo's, Racists, and Homophobes! If you are any of those I think you're behavior is disgusting and you need to get help, please do not interact with me or my OC's, you WILL be blocked and/or reported depending on the situation.
I am a mostly SFW artist, but I do draw gore and body horror a lot. A handful of OC's of mine have dark or traumatic backstories because I love horror, but also sometimes reflect my own past traumas in parts of their backstories as well as a coping mechanism. I love sharing my characters and showing them to the world, even if they're comfort OC's dear to my heart, so please just keep in mind the warnings that there may be some triggering backstory content and that body horror/gore is something I like a bunch in general.
Feedback is very important to me so if you want to express concern about content that would be better hidden or censored/given a better heads up warning then please don't hesitate to tell me!
CHARACTER TAGS
FOLDERS
Furry & Species Amino OC's For Sale/Trade/Offers All Folders
Code by AviCode
About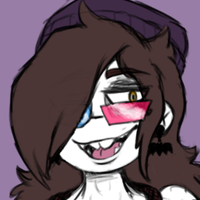 Howdy-doo! I'm Wicke, and welcome to my TH Profile!
I'm a freelance artist who is obsessed with original species, especially making them. I have a passion for sharing my creations with the world, so having a community that's involved with said creations is a big goal for me :D Something else I have passion for is animation! I'm currently and animation student in art college, and learning to animate is super fun! Hopefully I'll be able to bring my critters to life soon, I have soooo many ideas lol. Anyways, I hope you enjoy your visit and have fun browsing my characters! Thanks for stopping by!
Status
Commissions

Closed

Trades

Closed

Requests

Closed
Code by AviCode
Latest Bulletin
---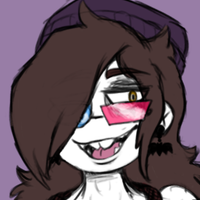 Howdy y'all! I'm purging all oc's and adopts (except ones in the On Hold folder)! Some are flat priced, some are ota, but all of them are open for character trade offers if you'd rather that option! I really need cash for college coming up in the fall, so I will have my attention moreso towards money offers/ab's or money offers with art/character trade add ons. However I will def entertain all kinds of offers on every single bean even if they're currently marked as flat priced. 
please give these beans a look ;w; they should all have creator/artist credits and list any flat price/ota prices in their bios. i just want em to have a new home ;w;
also heres my wishlist for specific species/themes i look for in characters if u need it!